Suggested commit message
git commit -m 'Issue #2455211 by haasontwerp, nlisgo, emma.maria, davidhernandez, HOG: Comment field displayed last regardless of assigned weight'
Problem/Motivation
This only seems to be an issue with the Bartik theme.
Login as admin and visit /admin/structure/types/manage/article/display to manage the display of the Article content type.
Move the comment field up to the top and save.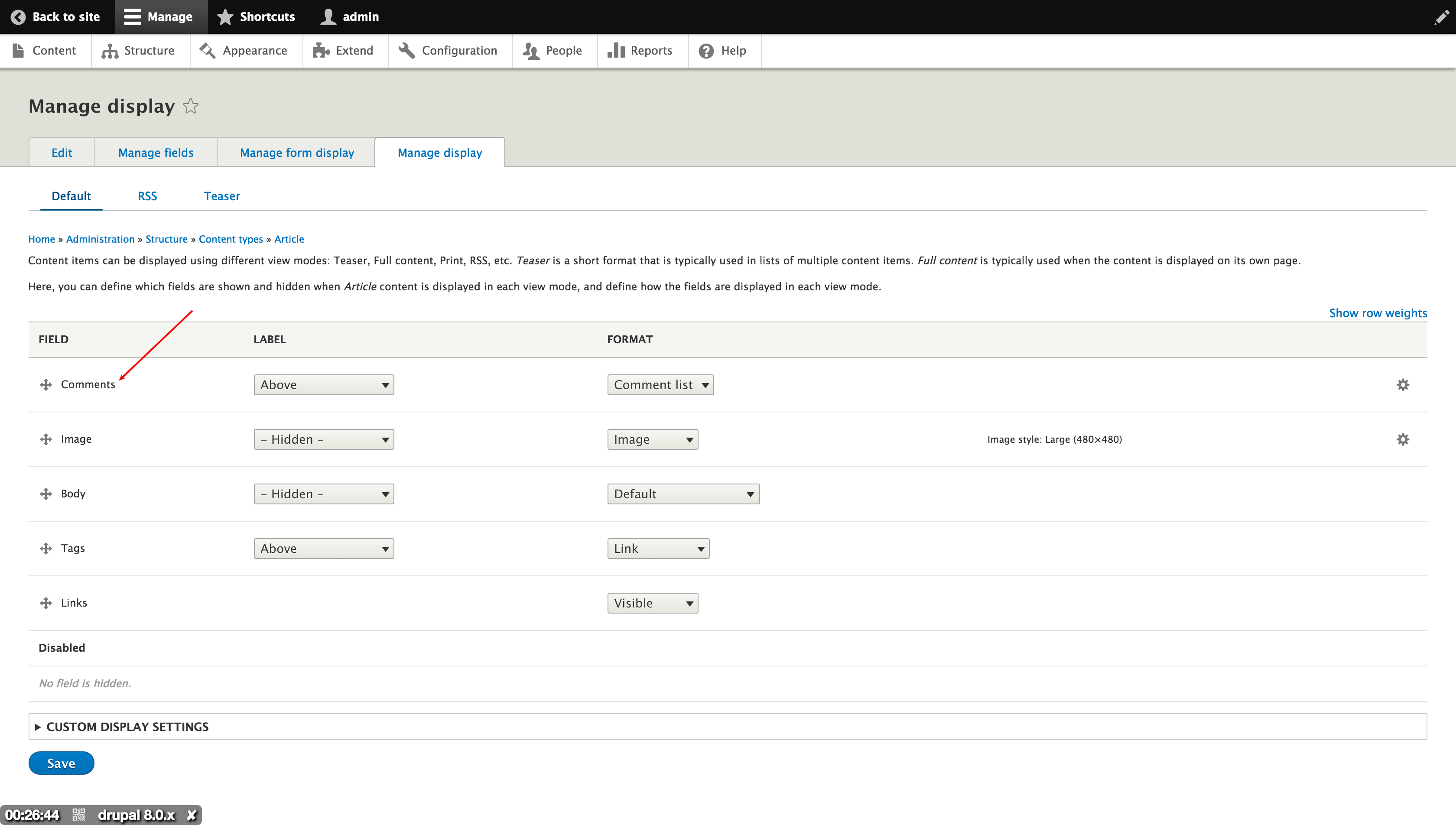 Add an article node and visit the node page you have just created.
The comment field should appear at the top but it appears at the bottom of the page.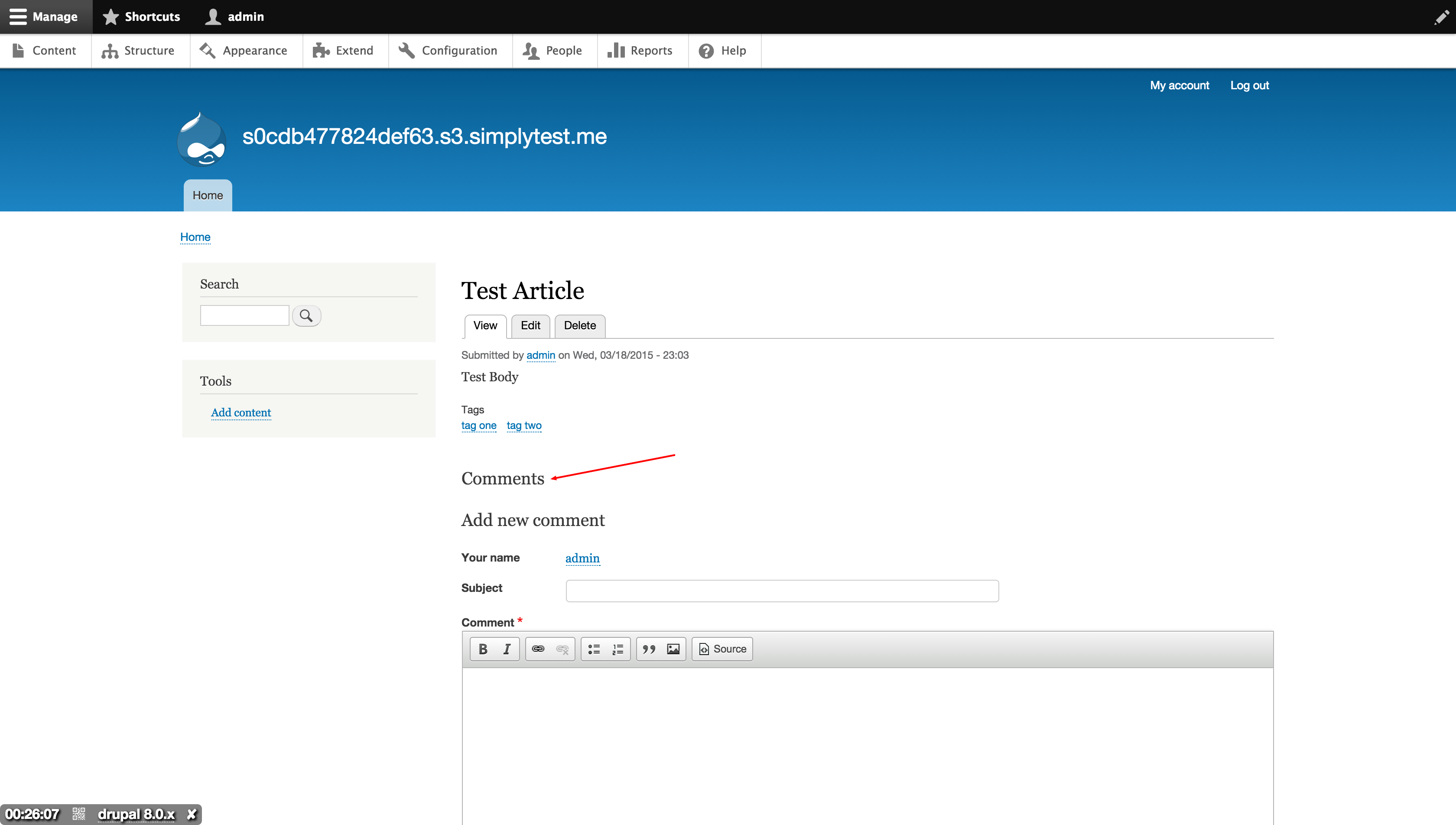 In my experience this only appears to be an issue with the default comment field. If you add a new comment field and assign it a weight it will appear as expected.
Proposed resolution
Make the comment field respect the weight in the template, so it can be placed anywhere on node and it follows the same placement logic as the other fields.
Update default article display config for comment field to follow it after node links.
Remaining tasks
commit.
User interface changes
Changing a weight of comment field actually changes order.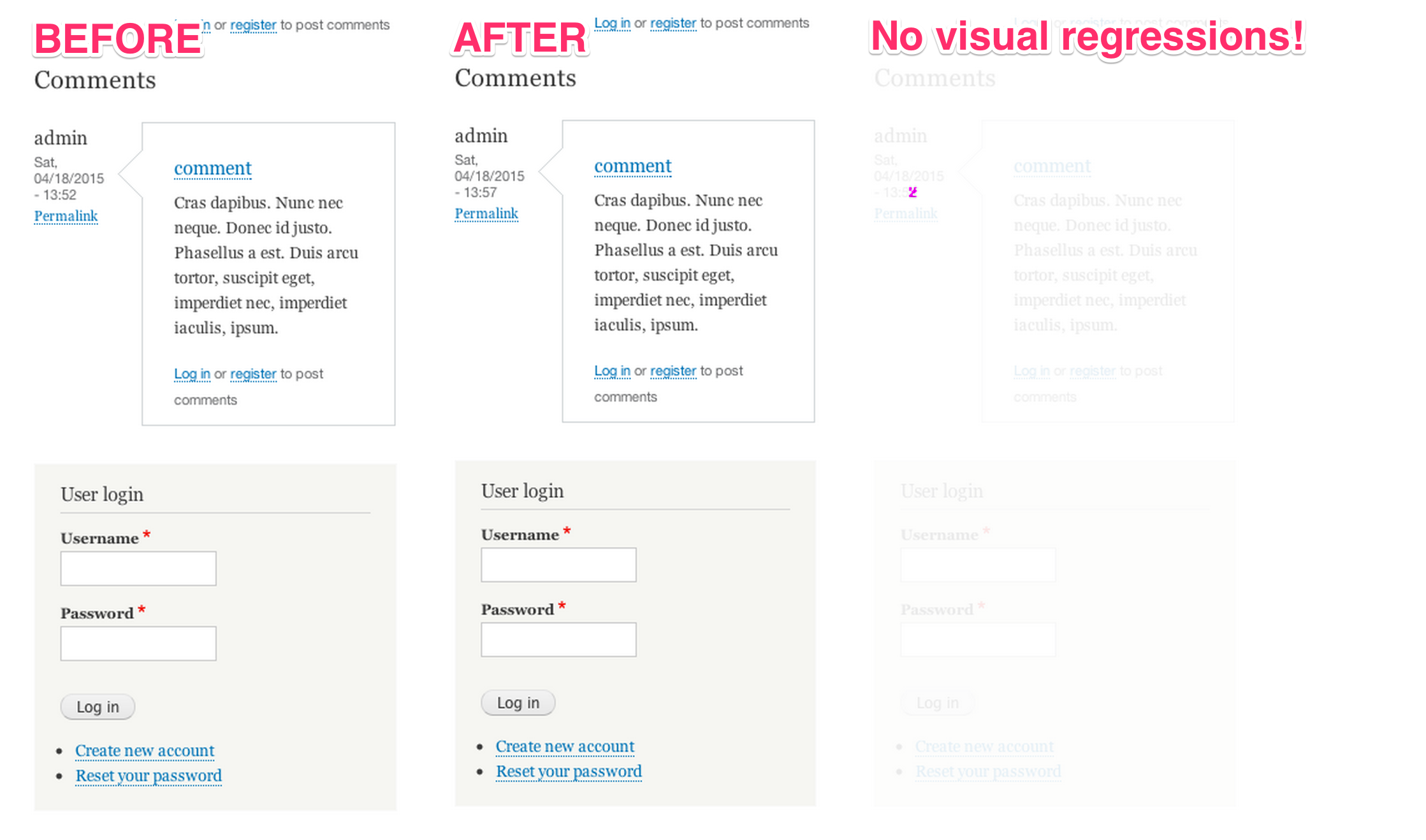 API changes
None.
Beta phase evaluation
Reference: https://www.drupal.org/core/beta-changes

| | |
| --- | --- |
| Issue category | Bug because Bartik is currently hardcoding the order of node fields and going against allowed Drupal core behaviour. |
| Issue priority | Normal because functionality is not broken it's just forcefully restricted. |
| Unfrozen changes | Much of the patch can be considered to be unfrozen because it only changes CSS and markup. But the adjustment of default comment field weight in core.entity_view_display.node.article.default.yml (to make it display right after node links) means we must consider whether this is a prioritized change. |
| Prioritized changes | The main goal of this issue is fixing a restriction introduced by forcing comments and links to be output in a position which may differ from the weights in the 'Manage Display' admin UI. Adjusting the weights of some fields (comments and links) in the 'Manage Display' section is not working for users of the Bartik theme which is the default theme. |
| Disruption | Minor disruption as the links field will appear above the comments field for all of the themes but at least that will match the weights in the 'Manage Display' admin UI. |