Problem/Motivation
Install Drupal in Dutch (Nederlands). Go edit a view. Go to view the tour on the top right of the page. The view has 4 pages instead of the 10 expected.
This is due to how the tour expects class names and IDs to match on the page to place tips. Views however uses the translated name label of the UI section to add a class, see views-ui-display-tab-bucket.html.twig where the class is added and template_preprocess_views_ui_display_tab_bucket where the name is copied from the element and ViewsEditForm::getDisplayDetails() where the #name is taken from a bucket title. The bucket title is only available in a translated form and may be coming from a handler label as well in Views::getHandlerTypes().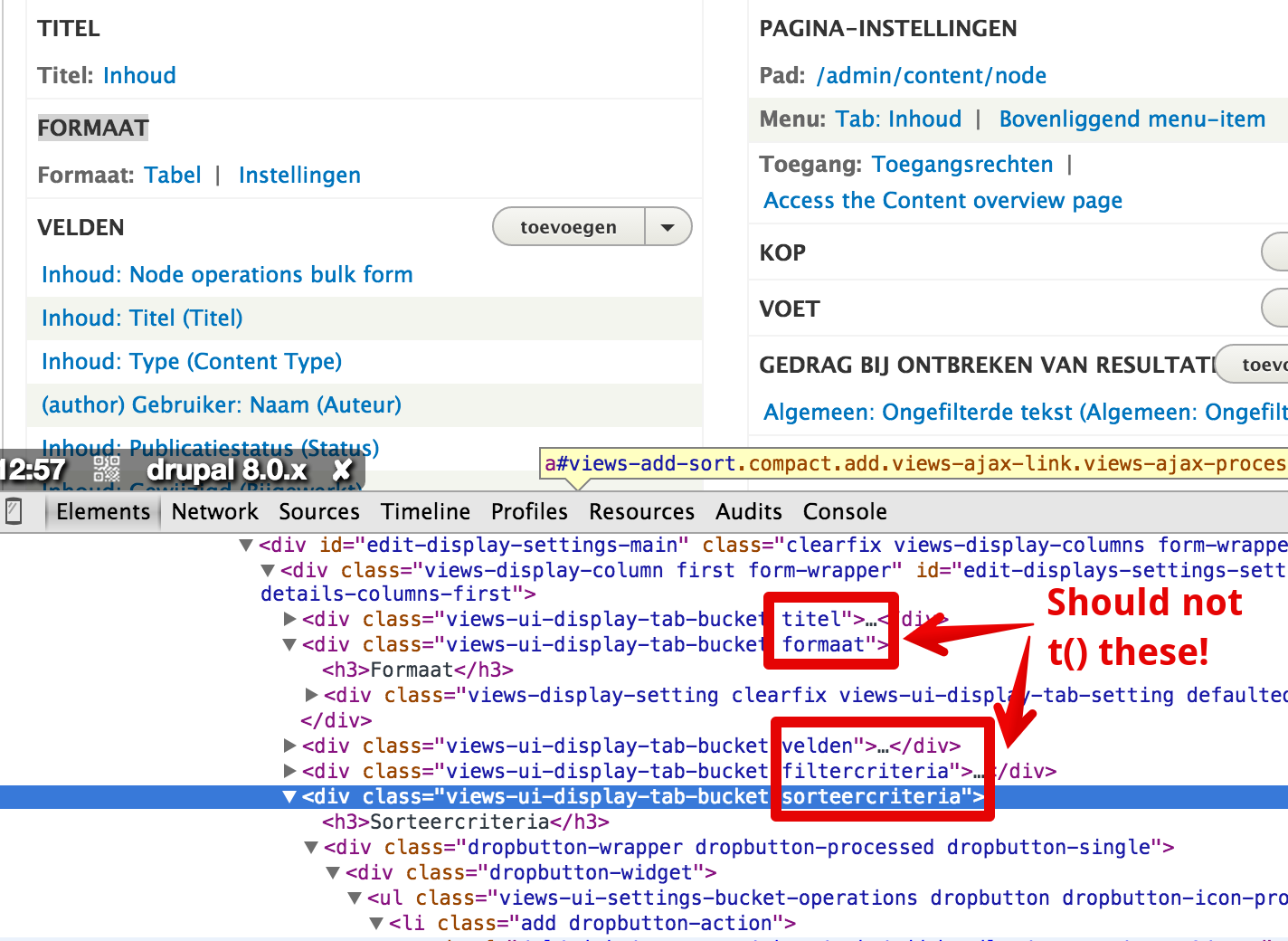 Proposed resolution
Add some way to pass on a non-translated value to use for a class so CSS and tour can tie to something predictable.
Remaining tasks
Agree on approach. Implement. Review. Commit.