Problem/Motivation
The content admin page does not have an icon if you install Drupal in a language other than English because the classes on elements are deducted from the name of the item originally on the menu (in English). Every other item is saved in English and runtime t()-ed, even the people page which is also a view. But this page for some reason ends up translated in the menu table on save to boot. That is a problem for a multilingual site since they cannot translate this to other languages from English (eg. not use the community provided translations) and also it is plain wrong since all the items are English. The icon not displaying is just the symptom: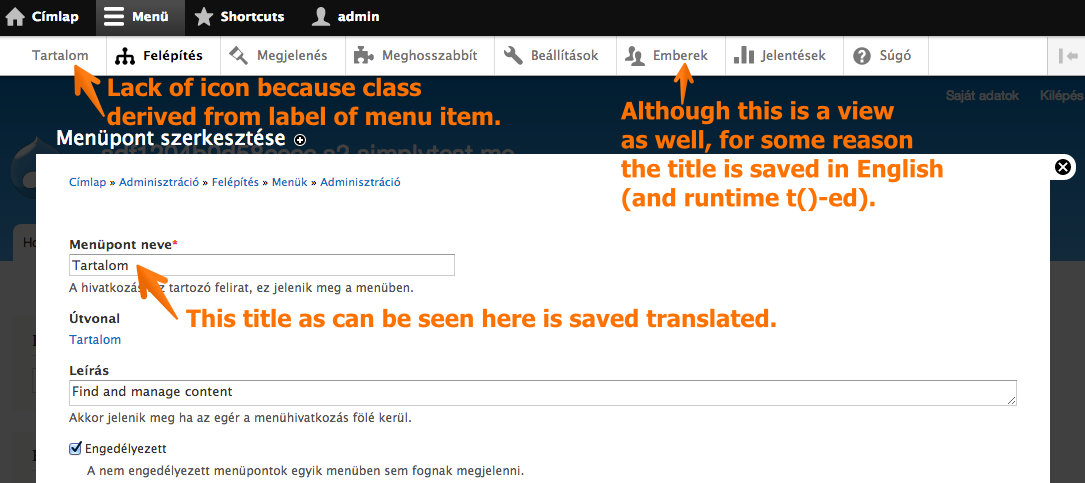 Proposed resolution
Store this menu item in English as well.
Remaining tasks
Figure out why is this happening.
Fix it. Write tests as needed.
Review.
Commit.
User interface changes
The icon would show up properly in translations :)
API changes
Maybe.