Problem/Motivation
During the testing at BADcamp we noticed all the participant disabling the "Create a label" checkbox. For tables this makes sense, but for most of the other format settings it doesn't make sense.
When adding a field, "Create a label" is checked by default but we observed most people deselecting this. It's only mostly useful for table display. (P4, P6, P7, P3).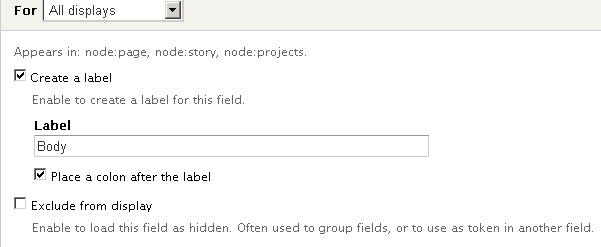 Proposed resolution
We propose that this default is removed, arguably there are cases where a label is the 80% for instance with a table. We might want to do something more smart there, but in all other cases its likely you don't want it.
Remaining tasks
User interface changes
The checkbox is not checked by default.
API changes
-