The responsive toolbar update for D8 includes a neat little component that power-users and casual users alike should find very useful. The jumpbar search field will allow a user to start typing and be presented with menu options in an auto-complete style just like a Google or Bing search.
You can have a look at the Administration menu module for an existing implementation. We're looking to do something like this as simply as possible and allow for contrib authors to extend the functionality.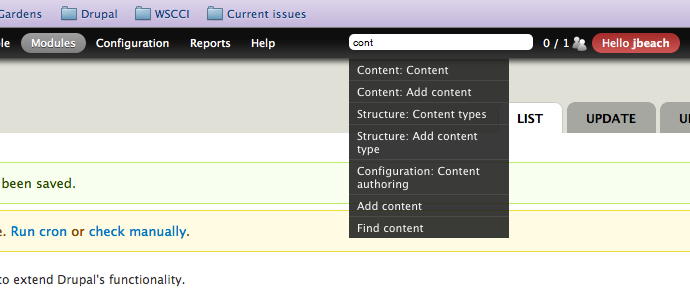 Details
This development work should take place as a branch of the main sandbox for D8 administration toolbar work:
http://drupal.org/sandbox/jessebeach/1749042
The branch for this work will be: node/1137920-responsive-toolbar, which is rebased on 8.x often.
Contact jessebeach for details and commit access to the sandbox.