Problem/Motivation
Entity Translation does not play well with the i18n_taxonomy module of the Internationalization suite. There are lots of conflicts both at UI and API level, because both modules try to handle the translation process, with hugely different approaches.
Proposed resolution
Define a 5th option in the vocabulary translation settings, explicitly enabling ET for that particular bundle. This way ET will not touch terms that are meant to be translated via i18n.
Even when i18n_taxonomy is not enabled allow to enable ET per vocabulary similarly to what we do for content types.
Remaining tasks
None
User interface changes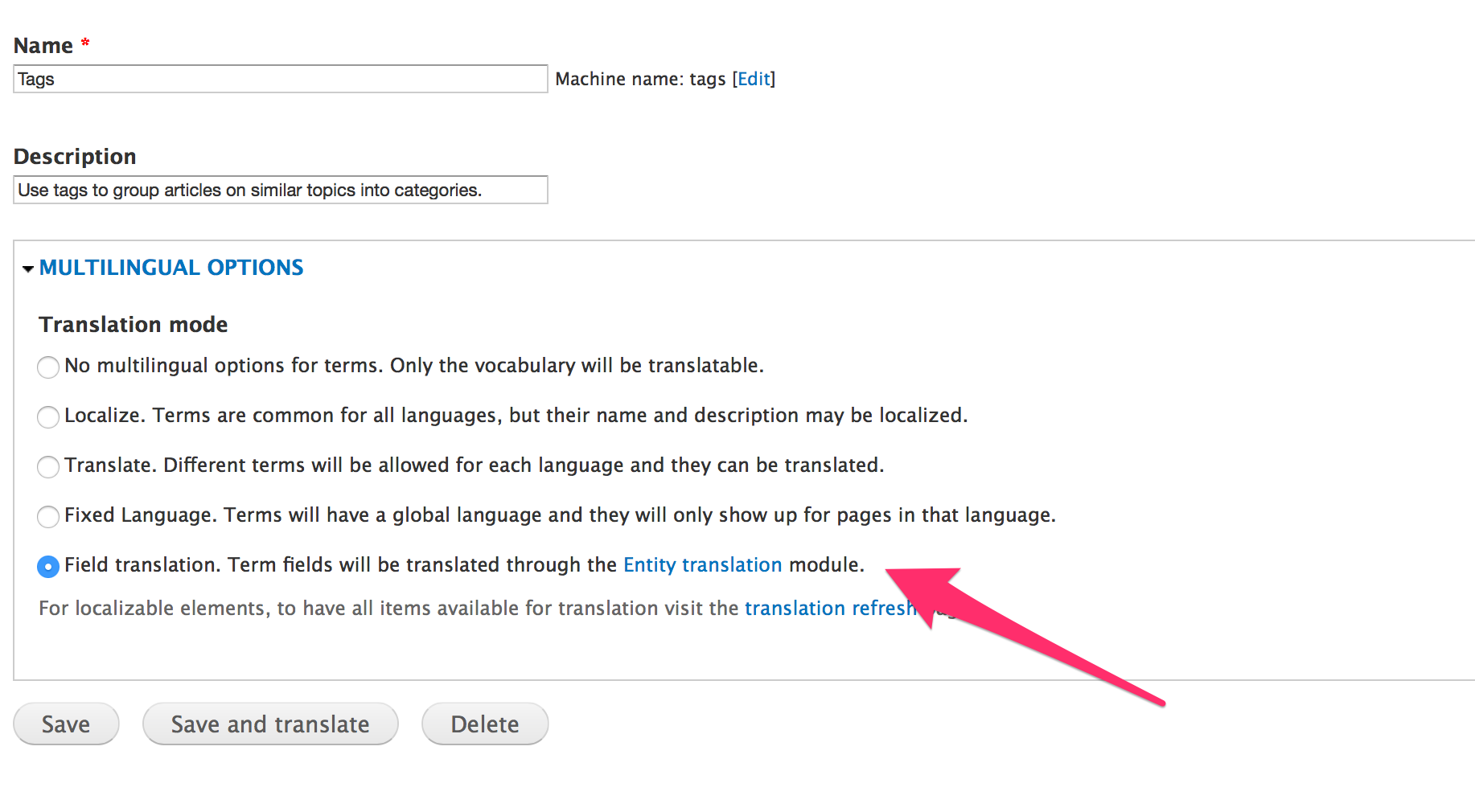 API changes
None
Data model changes
None