The word "Drupal" and the wordmark logo are registered trademarks of Dries Buytaert. Please read and understand the usage guidelines before downloading any logo assets.
The Drupal wordmark
The Drupal wordmark is the defining building block of its visual identity. It's the primary visual element that identifies Drupal.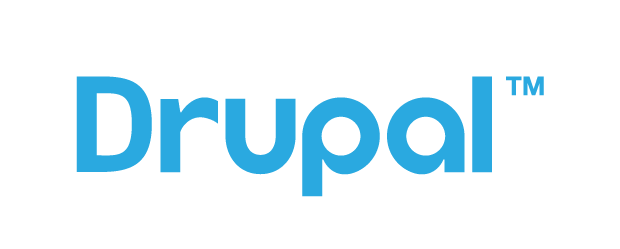 The wordmark is available in .eps in the following colors and formats:
Web (RGB): blue, white, and black
Print (CMYK): blue, and spot blue (Pantone 2995 Coated)
Usage guidelines
Before using the Drupal wordmark, please read the Drupal trademark and logo policy. The policy also includes information on how to apply for a license, or to report a trademark violation.
The Drupal wordmark should never be embellished, outlined, or altered in any way. Always use an approved electronic version.
To keep the Drupal wordmark clear of any other graphic elements, there's an exclusion zone around it. This exclusion zone indicates the distance any other graphic element or message can be positioned in relation to the mark.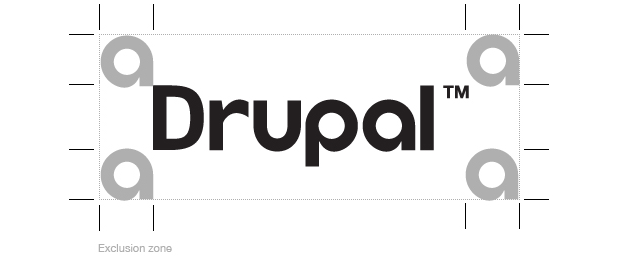 Other Drupal logos
Drupal 8 logos
Much like the Drupal wordmark, the Drupal 8 logo is a defining element of Drupal 8's visual identity. Stacked, inline, and isolated versions of the logo are available in .jpg, .png, .ai, .eps, and .svg formats.
Isolated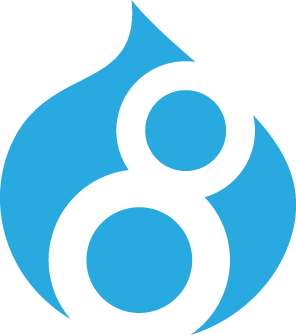 Stacked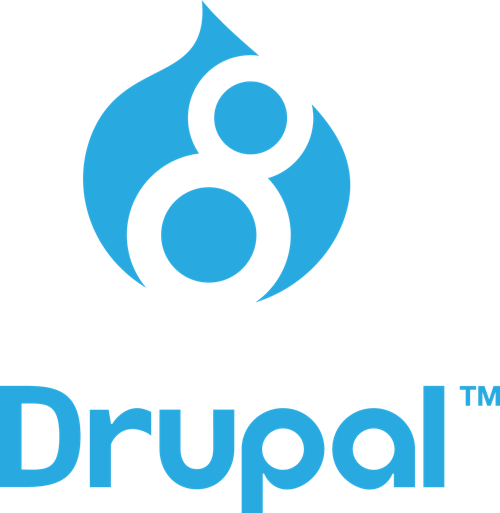 Inline

Druplicon logos
The Druplicon image is licensed under the GPL License. It's available in .png, .svg, and .eps versions.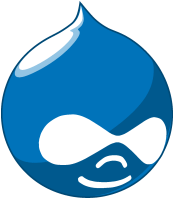 Web color
Main drop color: #0077C0
Light-shade color: #81CEFF
Dark-shade color: #00598E
RGB color
Main drop color: 00, 119, 192
Light-shade color: 129, 206, 255
Dark-shade color: 00 , 89, 142
Pantone Colors - Coated Stock
Main drop color: 2935 C
Light-shade color: 2905 C
Dark-shade color: 3025 C
Pantone Colors - UnCoated Stock
Main drop color: 2935 U
Light-shade color: 2905 U
Dark-shade color: 3025 U
Pantone to CMYK Equiv.
Main drop color: 100/46/0/0
Light-shade color: 41/2/0/0
Dark-shade color: 100/17/0/51