Professional Info
Companies Worked For
SmartData Enterprises, Capgemini India
Industries Worked In:
Digital Marketing, Life Science, E-commerce, Media Industry
Bio:
10 years of experience in Drupal, PHP and Mysql. Currently working with TATA Consultancy Services India.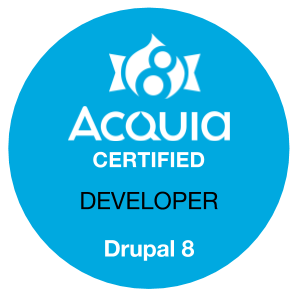 History
Member for

6 years 6 months
Drupal Contributions:
Contributed Drupal Core Patches
converted modules from D6 to D7
Credited on 6 issues fixed in the past 1 year
sidharthap helps support and grow the Drupal community with the Drupal Association.
7 people list sidharthap as a mentor
I contributed Drupal patches
I contributed Drupal modules
I contributed to Drupal issue queues
I contributed to Drupal.org
I reviewed Project applications
I help in the Drupal support forums
I give support on IRC
I help mentor new contributors