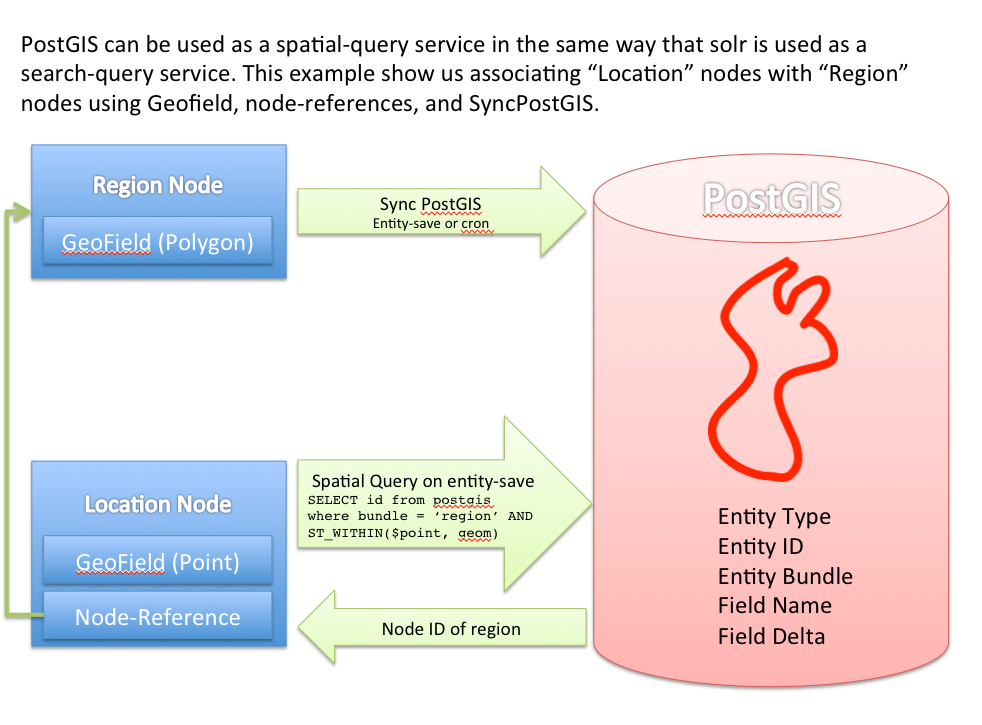 This module pushes geospatial data (generally stored in a geofield) attached to entities into a PostGIS database. This enables modules to perform complex spatial queries and external services to interact with the data.
Use Sync Postgis 2.x with Geofield 2.x, and use Sync Postgis 1.x with Geofield 1.x
The data stored in Drupal is treated as the master copy and changes are synchronized on CRUD operations and/or cron.
Initially developed by GeoMemes Research.
7.x-1.x development sponsored by Affinity Bridge.
Project information
Downloads
7.x-1.1
✓ Recommended by the project's maintainer.
Development version: 7.x-1.x-dev updated 18 Oct 2014 at 03:13 UTC