Posted by
GaëlG
on , updated
Edit: Rabbit hole does this better and does more.
Sometimes you create vocabularies and terms but don't want this terms to have their own page, neither with a listing of related nodes, nor with anything else. This module simply allows you to select which vocabularies are not meant to have term pages.
Developed by Insite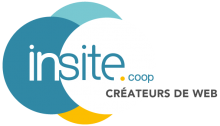 You may have a look at this alternative module: Disable term node listings
Supporting organizations:
Project information
Downloads
7.x-1.0
✓ Recommended by the project's maintainer.
Development version: 7.x-1.x-dev updated 1 Oct 2013 at 02:32 UTC