Enhancing the Drupal Author Experience.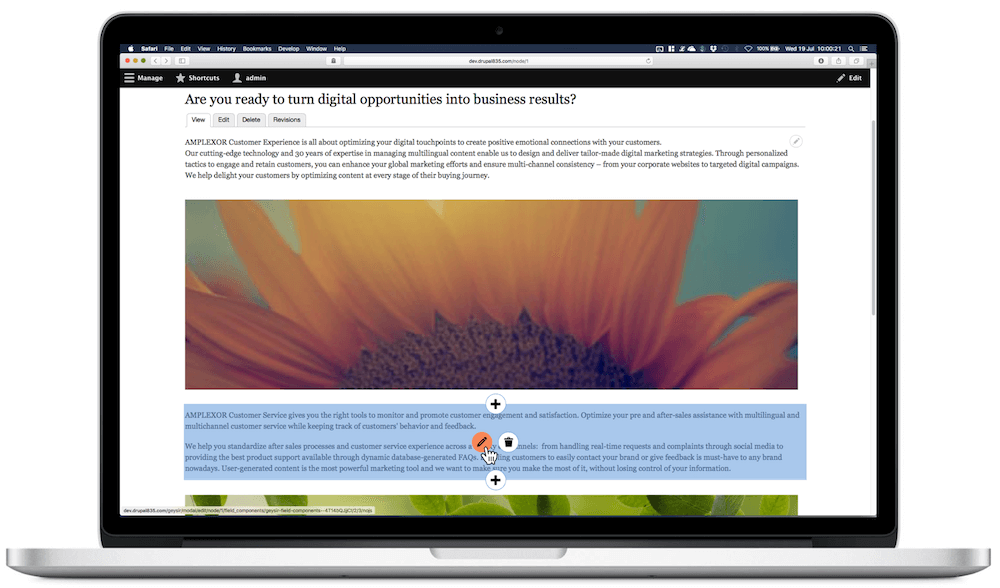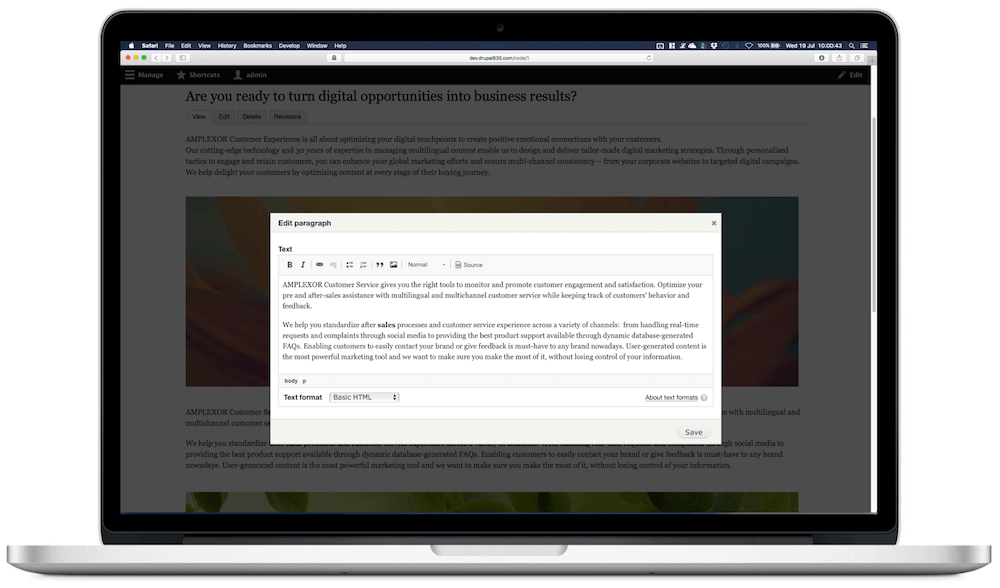 Geysir introduces several user interface optimisations which support content authors in their daily workflow. Initially, focus lies on the page building process: Geysir depends on the excellent Paragraphs module and currently supports the following features:
Insertion of new paragraphs using a modal dialog
Editing of separate paragraphs in a modal dialog
Deletion of separate paragraphs from the front-end
When editing page content, the modal interface reduces the need for authors to switch to the Drupal backend constantly. Furthermore, there is no more need to dig around in the backend to find the correct paragraph to edit, as Geysir provides controls for editing and deletion per paragraph straight from the front-end.
These powerful features can greatly speed up the work of content authors and make their workflow more intuitive.
We plan to continuously add support for new features in the near future:
Introduction of draft versions to be able to work with a page without publishing every action (see issue #2895354)
Reordering of paragraphs from the front-end
Reducing clutter for authors to provide high-fidelity page previews
...
Requirements
Known problems
Currently, there are no major open issues.
Supporting organizations:
Project Information
Downloads