Test your theme in a different desktop screens!
This handy tool will help you to test your site's layout at desktop screens with adjustable width. You don't need to go to the other site for this. It is available right here, on your page! You can select width from the standard list or add your custom screen width.
Inspired by Todd Motto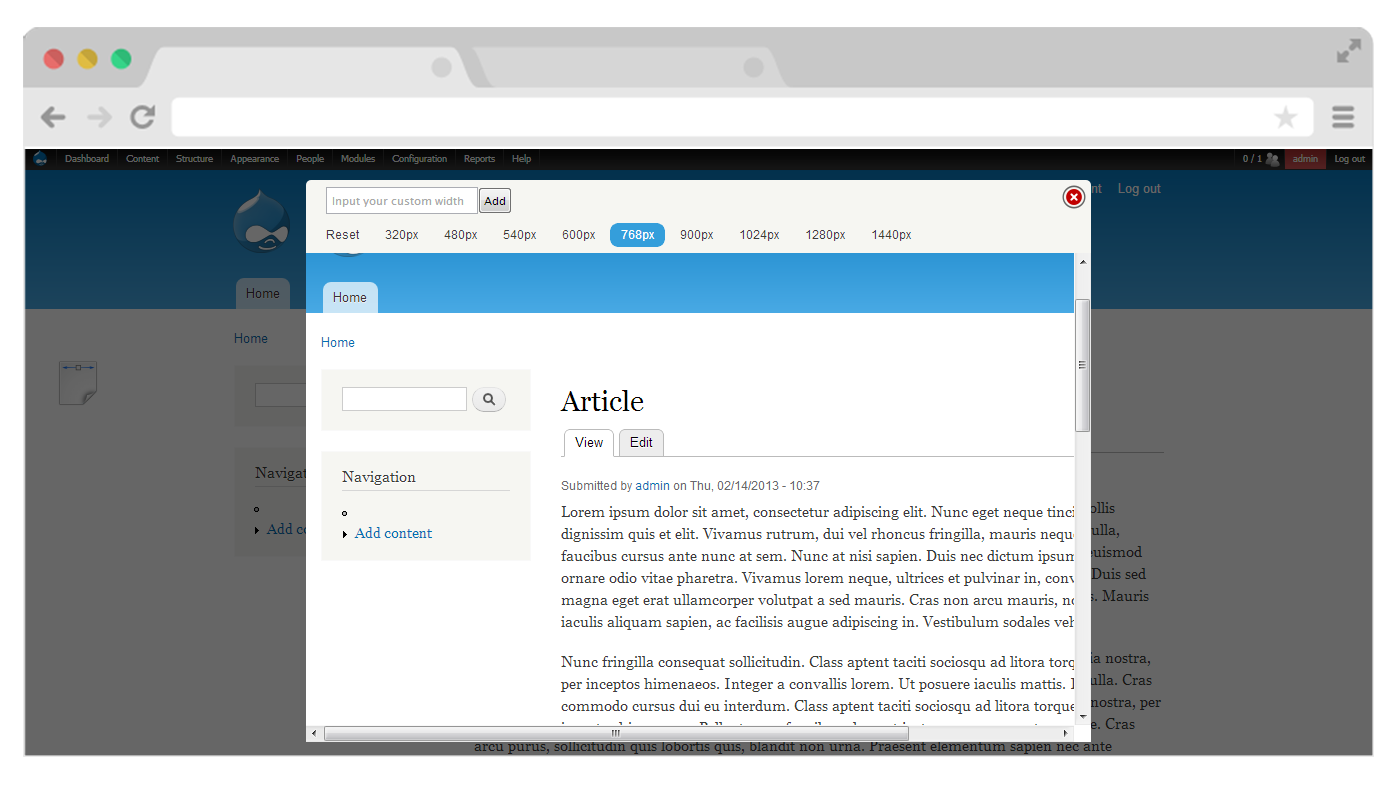 Known limitations: Not available in Firefox and Internet explorer, due to browsers limitations.
Created by ADCI solutions team
Supporting organizations:
Downloads