Rearrange the order of fields
Rearranging fields changes their order as displayed when a user creates or edits content with these fields. The following screenshot shows the Manage Fields page for the Article content type. If you want to change the order of how Drupal 7 renders the fields to HTML, see the next page: Specify how fields are displayed.
Navigate to the Content types page (Administer > Structure > Content types).
In the table, locate the row that contains your content type and click the manage fields link.
Locate the field you want to re-order, and drag the four-headed arrow icon up or down.
Click Save.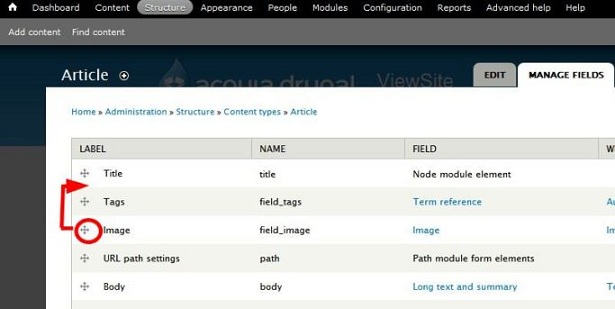 When users create an Article, they will now see the Image field displayed immediately after the Title field: