Problem/Motivation
The current description strings in this fieldset are:
Label: Initial menu level
[select box]
Description: The menu will only be visible if the menu item for the current page is at or below the selected starting level. Select level 1 to always keep this menu visible.
Label: Maximum number of menu levels to display
[select box]
Description: The maximum number of menu levels to show, starting from the initial menu level. For example: with an initial level 2 and a maximum number of 3, menu levels 2, 3 and 4 can be displayed.
These are quite long and not particularly clear.
Proposed resolution
Shorten and simplify the descriptions.
Remaining tasks
Write new descriptions
User interface changes
Shorter descriptions.
API changes
None
Data model changes
None
Before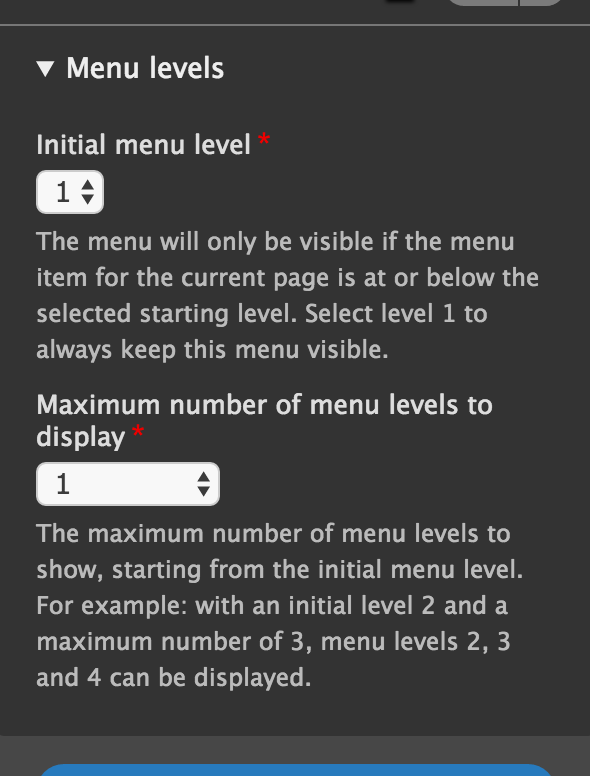 After