Problem/Motivation
The More text configuration in Views cannot be translated.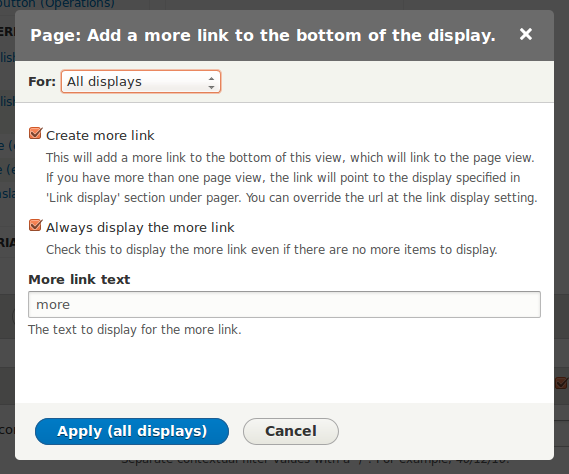 The text you enter in the dialog shown above cannot be translated on the Views translation page. To reproduce this, enable Configuration Translation module and add a second language. Then a Translate Dropbutton should appear on the Views listing. Note that caches need to be cleared after applying the patch, because configuration schema is cached.
The reason is that the (inadequately named) use_more_text configuration value has the schema type string while it should have type label.
Proposed resolution
Change the schema type.
Note that this does not change the configuration structure and, thus, is not an API change.
Remaining tasks
Review.
User interface changes
This is not really a change in any meaningful sense of that word. It's just that a textfield that you expect to appear now actually appears.
API changes
None.
Beta phase evaluation