Problem/Motivation
Admin listings of configuration entities load and display the configuration entity with overrides applied (eg. using the language negotiated for the page). This looks flawless on the page itself. Eg. if you view a Hungarian admin page for content types, you get to see the Hungarian name of content types and their Hungarian descriptions. The problem starts when you actually want to edit it. Well, once you hit the edit screen, you'll ("obviously") edit the original configuration entity that is for shipped content types the English configuration. This is true for all kinds of overrides, eg. group based, time based, global settings based, etc.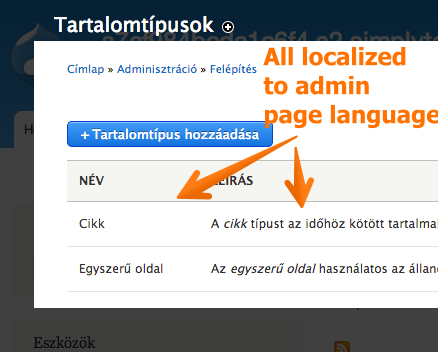 This is not that bad maybe for content types, but for date formats for example, it can be pretty confusing. Eg. you see a preview of a date format (in Hungarian), then you go edit it, and it is not the date format you've seen in the summary table.
Proposed resolution
Configuration entity admin lists should load / show configuration in their original override-free form.
Remaining tasks
Do it.
Review.
Commit.
User interface changes
Configuration entities will show up in their original form in the admin listings (ie. same language that you get when you go edit them).
API changes
Probably none.