Updated: Comment #19
Problem/Motivation
The HEX codes in the color module fields display the # at the end of the numbers in RTL languages, and they should still be shown at the front. @neo1691 reproduced the bug by enabling language module, changing language to RTL, and then editing theme color settings.
Proposed resolution
Correct the CSS in color.admin.css - which will set the direction every time the color changes.
Changing via js was also proposed but CSS approach preferred.
Patch at #17 by aparnakondala123 has been reviewed by Mark Carver, mradcliffe & kattekrab.
Patch at #25 appears to have resolved the issue by replacing the css selector with an #attributes array.
Before applying patch #25: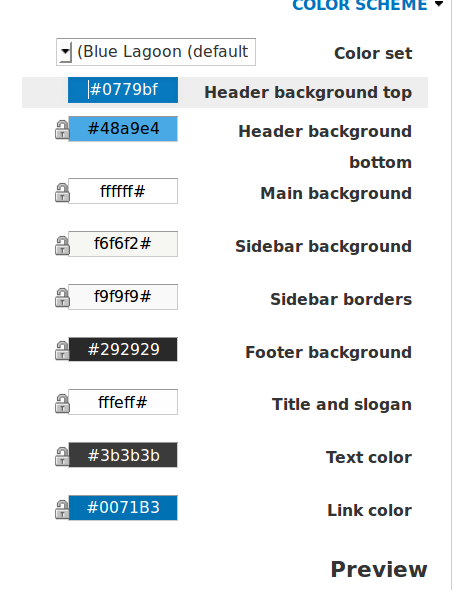 After applying patch #25:

Remaining tasks
Possible Follow-ups
1. bug report should be posted regarding issue in #1 "(When I clicked settings, I got a page not found message, workaround was to disable the overlay module and enable it again, maybe another bug)"
2. Some strings stand out in manual test screenshot as not translated.
The RTL hexadecimal color code formatting is incorrect. The "#" should always be on the left, even in RTL. Image below: