Problem/Motivation
The password strength checker is hidden (twice) on mobile screens. First its hidden because the password/strength checker widget forces horizontal scrollbars on small viewports and the strength checker part is way off the right side of the viewport. And secondly, the strength checker is positioned (with CSS) underneath the right side of the password field, so you can barely see it.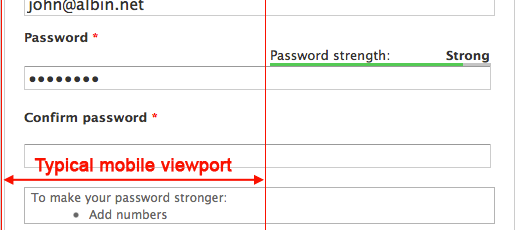 Proposed resolution
Prevent the horizontal scrollbar and prevent the strength checker from being underneath the password field.
Remaining tasks
Determine the best method to fix the 2 related problems.