When confg->save() is called we call $this->sortByKey($this->data); this:
Ensures that re-inserted keys appear in the same location as before, in order to ensure an identical order regardless of storage controller. A consistent order is important for any storage that allows any kind of diff operation.
However is having some unforeseen consequences in #1735118: Convert Field API to CMI
If we create a text radio list with the following options: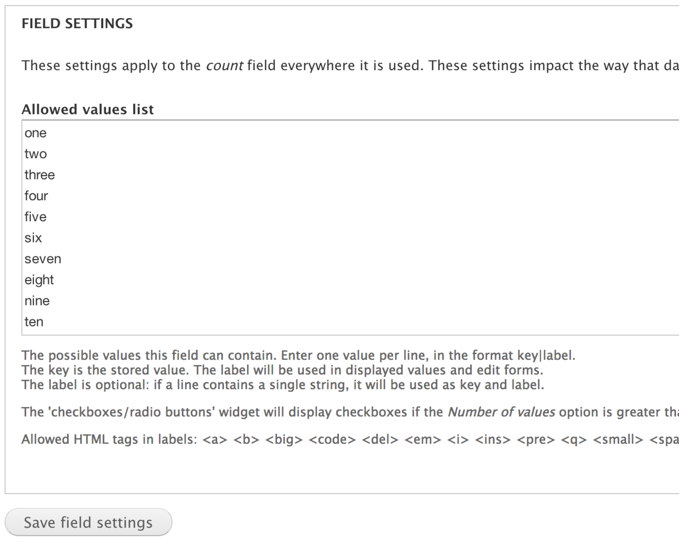 Then the radios on the default setting screen will be: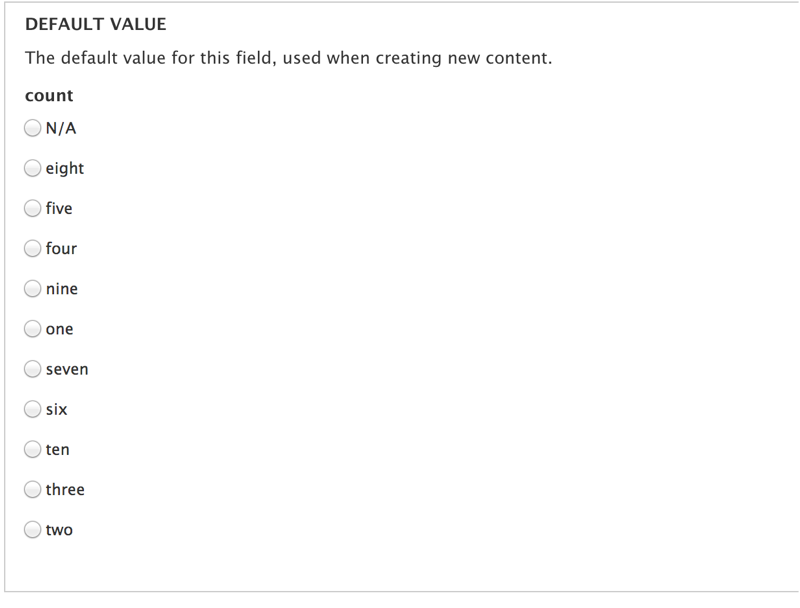 This definitely matters as the user should be able to define the list in whatever order they choose.
Looking at Zend config and Symfony config components neither of them change the key order. I think the current solution is like altering db_insert data using a hook which would be definitely be considered a bad idea. The config system should take arrays of data and save them - and do nothing to change the array. When a system requires this data again it should return it exactly as it was given.
Proposed solution
Remove config::sortByKey()