Description:
Previously (in Drupal 7 and before) it was not possible in core to specify mapping for external language codes to internally configured languages in Drupal. Drupal 8 adds this functionality as part of the browser language detection configuration. You can specify language codes that differ from the Drupal configured language codes but otherwise mean the same language and make Drupal understand them as one of the configured languages. The mapping ship with a few Chinese language code definitions that proved to be difficult with Drupal before.
Entry point to the new user interface: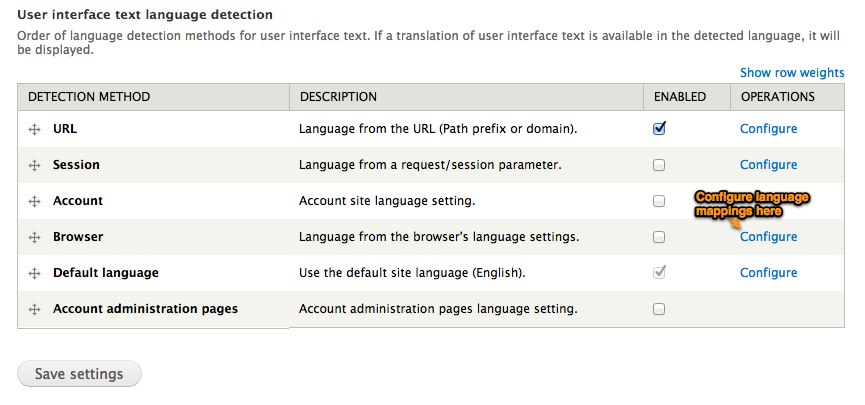 Editing and addition of new mappings: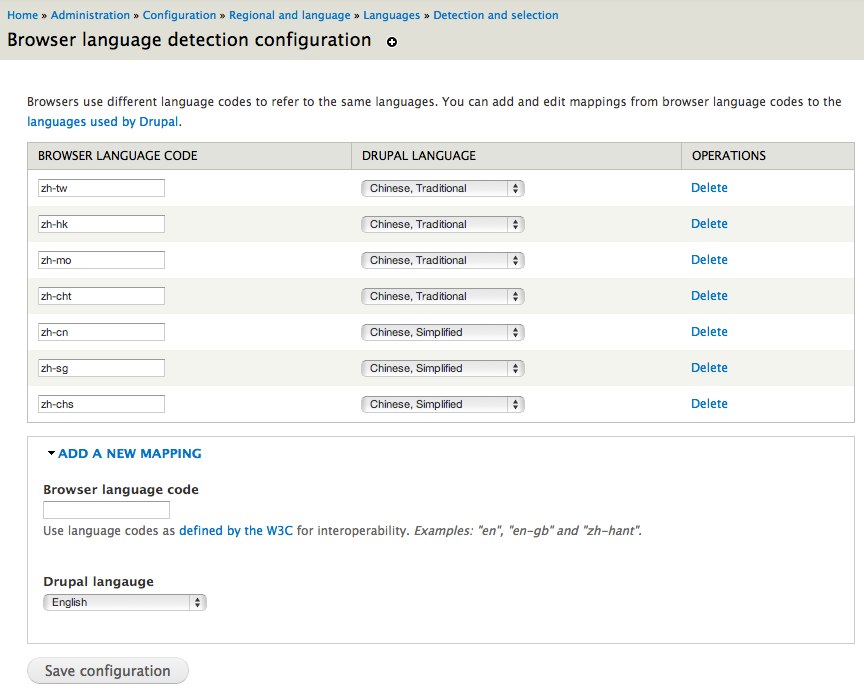 The mapping will only take effect once/if you enable the browser language negotiation functionality.
Impacts:
Site builders, administrators, editors