(Hopefully this helps others.)
We upgraded our site and now node/add/simplenews are displaying voting API values for the newsletter. This is not good.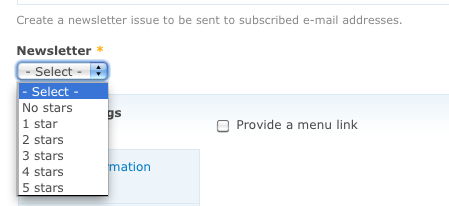 This felt like a core issue for not setting the widget values correctly when upgrading. A suggestion KarenS made somewhere was to just touch the widget settings. I haven't found that one but these are related.
#952970: Undefined index: required in field_default_form()
#931512: Node body 'description' and 'required' are missed on nodes upgraded from D6 to D7
So just visit your
- admin/structure/types/manage/simplenews/fields
- start editing the taxonomy field type and save it.
Now the taxonomy values have their expected values again.