Last updated 20 May 2012. Created on 18 November 2008.
Edited by ipwa, bojanz, bfr, wmostrey. Log in to edit this page.
This is a documentation page for Views Bulk Operations
To setup a simple view which has operations take these steps:
1. Edit the default view the module gives you (/admin/content/node2) or make a new view and set the style to Bulk Operations.
2. Click the gears next to Style: Bulk Operations in the Basic settings box of your view.
3. Scroll to the end of the page and click on the checkboxes of the actions you want to use for your views.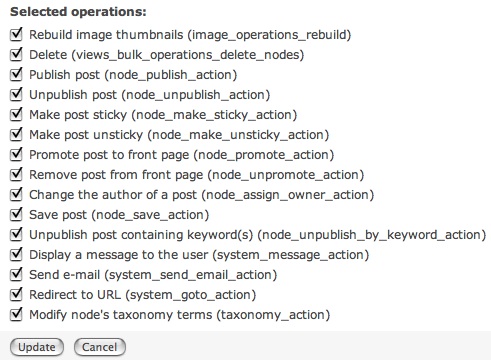 4. Go to your view and all the actions you checked will be in the actions dropdown.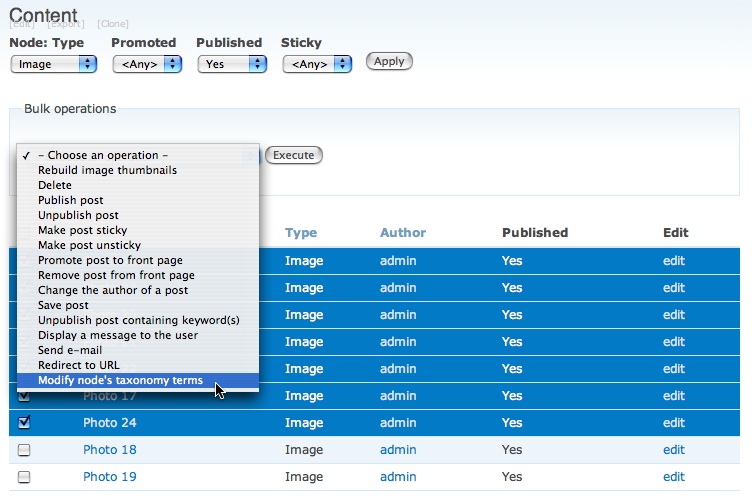 5. Try out an action on some nodes like adding taxonomy terms.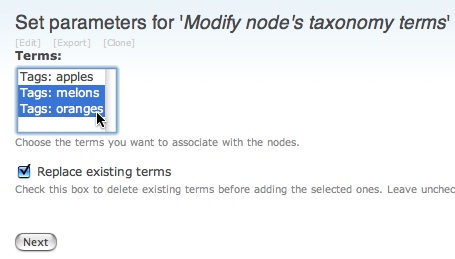 Looking for support? Visit the Drupal.org forums, or join #drupal-support in IRC.