Last updated 29 November 2009. Created on 11 August 2008.
Edited by LeeHunter, airen2011, ppblaauw. Log in to edit this page.
Description:
The Dynamic display block module enables you to create blocks to present content in a dynamic way. For creating slideshow effects it uses the jQuery Cycle Plugin.
New!!! Basic slideshow video tutorial and Advanced slideshow video tutorial
Note:
We are developing the next release of this module actively. Please test and review the module and post your issues in the issue queue or post a review in the forum on http://ddblock.myalbums.biz.
Configuration:
There are infinite ways to specify content for the dynamic display block module:
A folder containing image files.
A node from a content type with multiple input.
CCK and Views.
CKK and Nodequeue.
An instance of any created block.
The Headerimage module or CCK and Views makes retrieving and displaying content with the dynamic display block module very flexible.
Several effects and other setting can be set in the configuration settings of the Dynamic display block module.
Examples:
For examples see the demo site: http://ddblock.myalbums.biz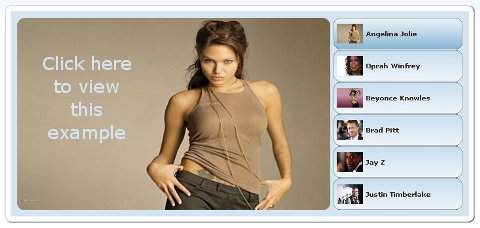 The RC6 version of the Dynamic display block module support making more advanced blocks with CCK and Views like in the example above.
Also possible to create an advanced slideshow with embedded video from 3rd party sites.
Have a look with Embedded content slideshow example working on our themes site.
RC6 released with imagecache support (thanks to acouch) and new version of jcycle plugin (2.51) with multiple transition effects per slideshow.
Looking for support? Visit the Drupal.org forums, or join #drupal-support in IRC.