Note: This is issue is part of #2721129: Workflow Initiative and is only meant for planning and governance sign-offs. Work will happen in child issues of this plan.
Target version: Drupal 8.4
This phase will introduce the UI to create, manage and switch between multiple workspaces. It will also introduce a basic permissions model for viewing and editing content within a workspace based on the existing Entity Access API.
Most current prototypes, see comment #22.
For the initiative phase concerning the underlying API, see #2732071: WI: Phase G1: Workspace module
What is a workspace?
A workspace is a copy of the live site, that exists in parallel to the live site. Use a workspace when you want to prepare multiple new content items, that you want to go live at the same time, in a controlled manner.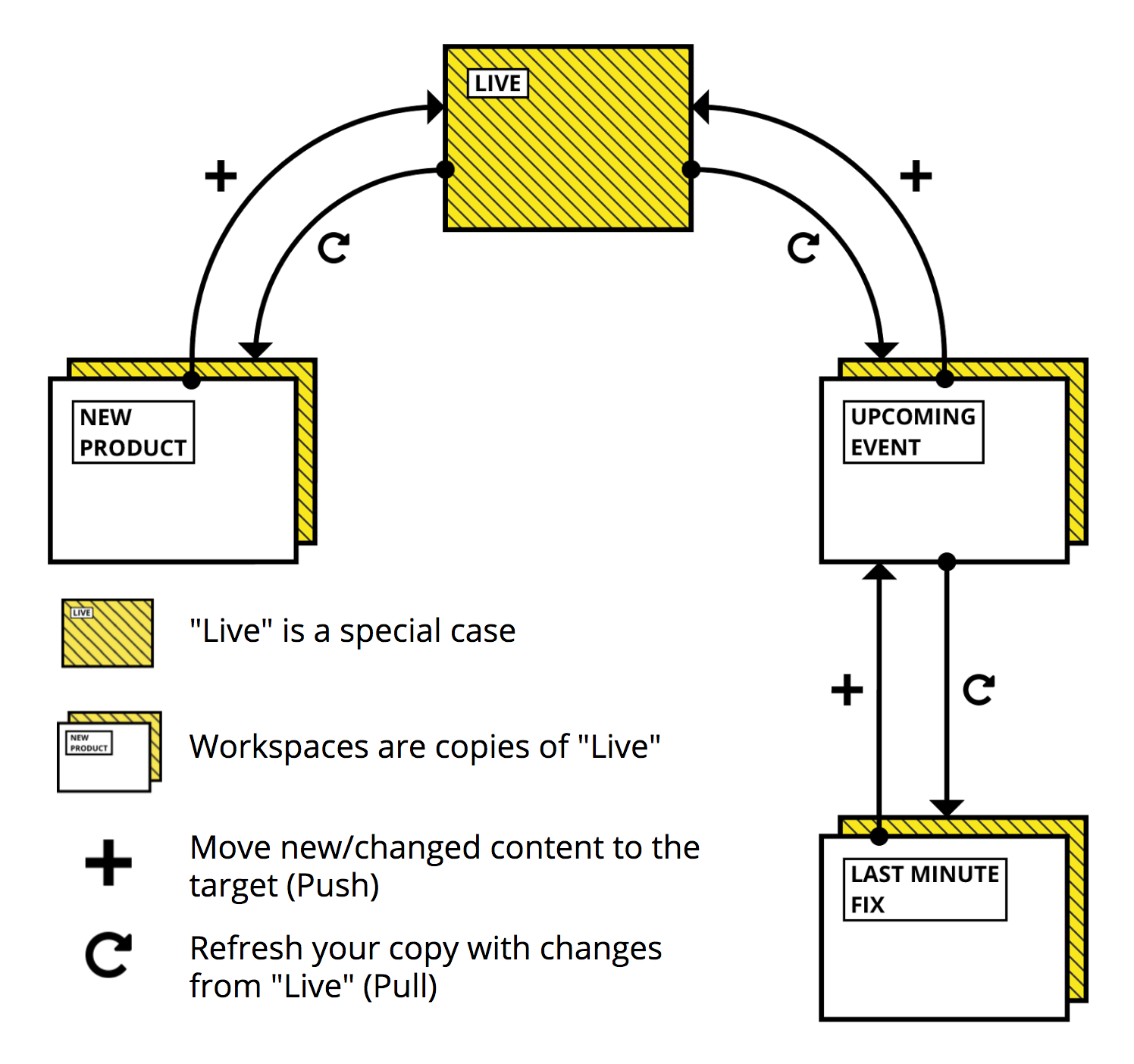 A typical scenario can look like this:
Contrib references
See Workspace module for the current Drupal 8 implementation in contrib.
See CPS for a similar implementation in Drupal 7.
Sign-offs needed
Product manager
A product manager needs to sign-off on this plan because there's significant changes to Drupal's content workflow experience.
Release manager
A release manager needs to sign off because the scope and impact of the work are significant for core.
Sign-offs given
Product manager - pending
Release manager - pending