Problem/Motivation
Found in #2580575: Installing a module can delete config translations
views.style.table schema has incorrect label for 'description'
Currently, the config schema label for both 'caption' and 'description' are "Caption". That results in two fields labeled "Caption" in the configuration translation form.
specifically, the "Caption" element of the style settings of a table View (in my case, I tried it with the /admin/content View
steps to reproduce
install standard profile
enable config_translation
add any language
translate the view admin/structure/views/view/content/translate
open: displays, master display settings, content default display options, format, table
Proposed resolution
Fix the description in the schema.
Remaining tasks
Contributor tasks needed

| Task | Novice task? | Contributor instructions | Complete? |
| --- | --- | --- | --- |
| Add steps to reproduce the issue | Novice | Instructions | |
| Embed before and after screenshots in the issue summary | Novice | Instructions | |
| Review patch to ensure that it fixes the issue, stays within scope, is properly documented, and follows coding standards | | Instructions | |
User interface changes
before
after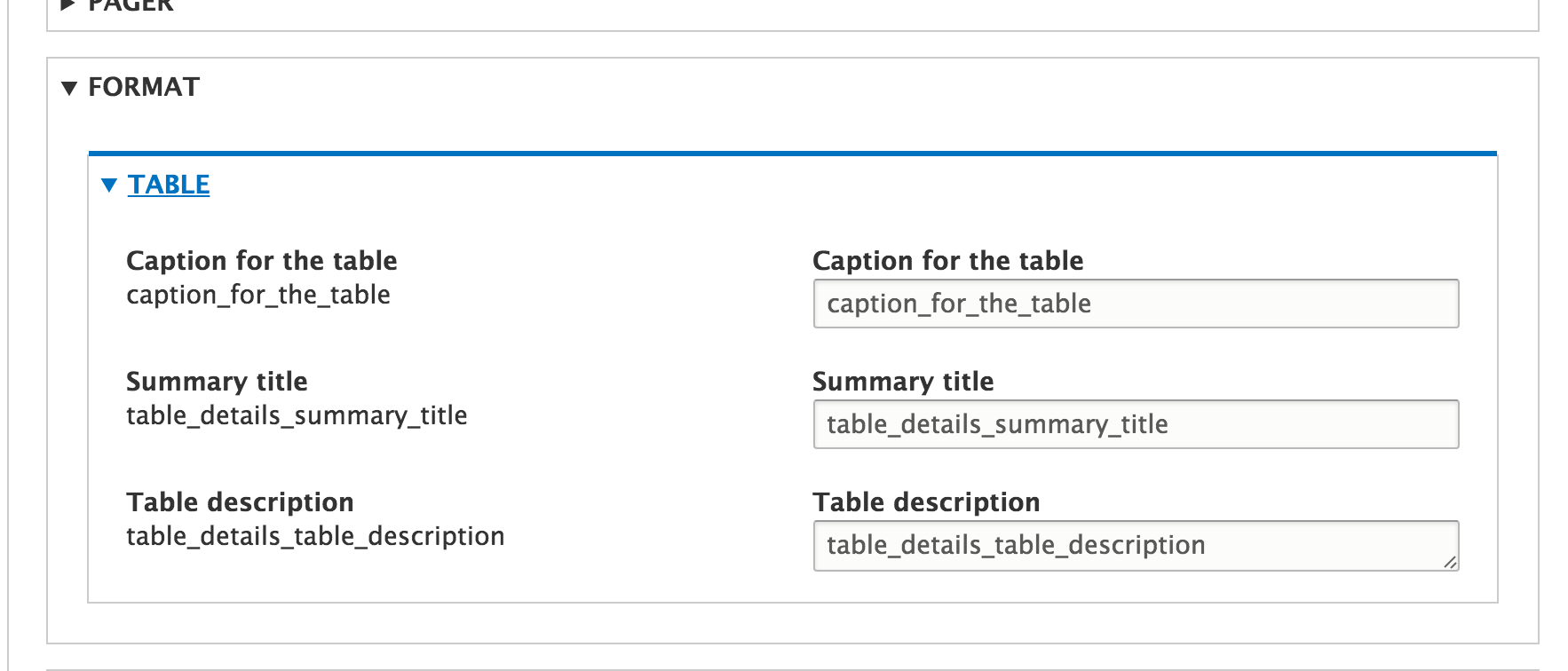 No (no new patterns, just correcting the label)
API changes
No
Data model changes
No