Hat tip to @jhodgdon for finding this.
Problem/Motivation
The title label of node types cannot be translated currently using the Config Translation module.
Proposed resolution
Node types use base field overrides to manage the title label and integrate them with the node type form in a custom way. Therefore they should take care of adding the respective config objects to the node type translation form.
A dedicated NodeTypeMapper should be added for this.
Remaining tasks
User interface changes
Adds a field to translate the node type title label.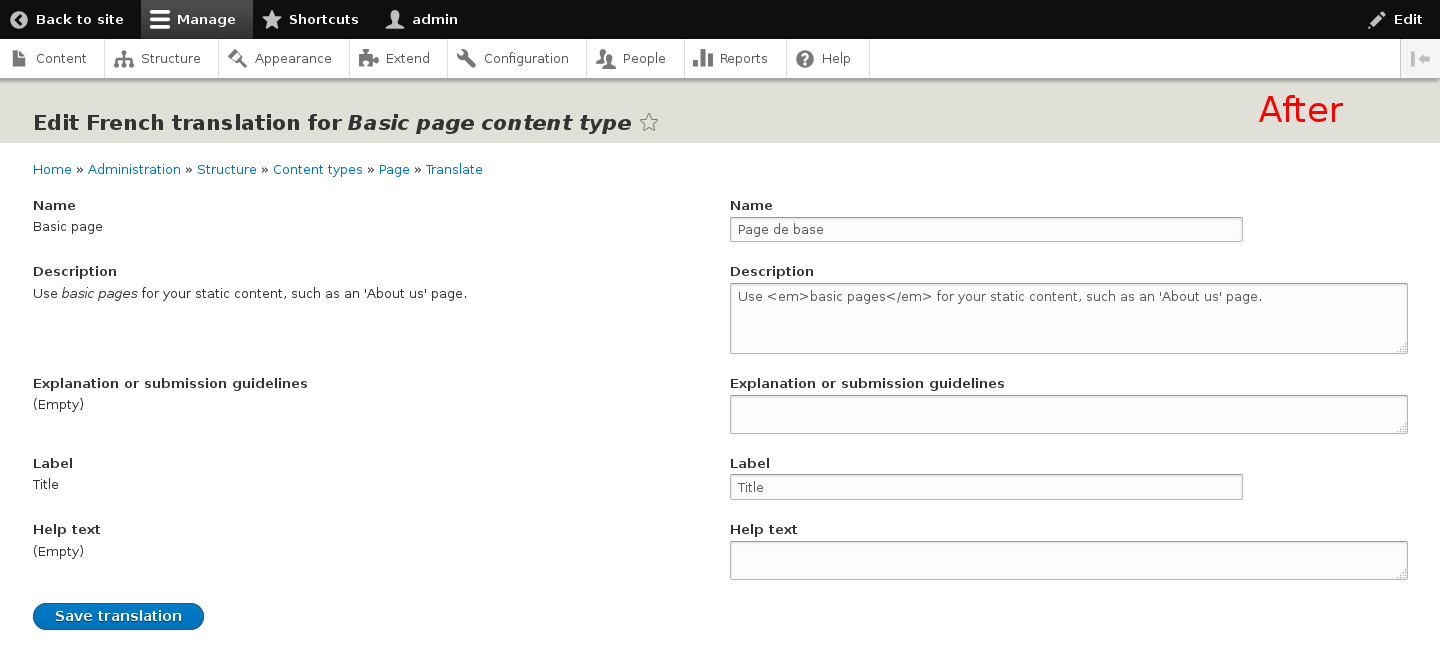 API changes
None.
Data model changes
None.
Beta phase evaluation