Problem/Motivation
I have been trawling through Bartik's code as part of another issue and noticed that Bartik uses the following selectors to style forums within forum lists: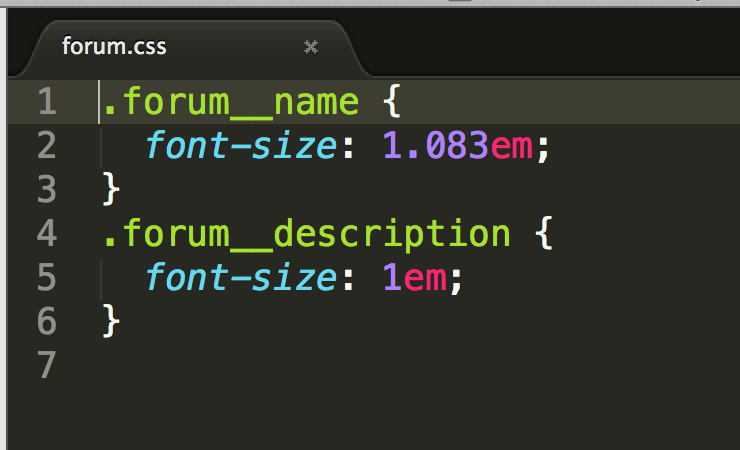 However in the markup and template within Classy the forum's name class is just declared as .name when is should be .forum__name.
 



 
I do not want to adjust the selector in Bartik to be non-BEM and currently the styles look bad as the description is currently printing bigger than the name so we should fix the class in Classy.
Proposed resolution
Add the .forum__name class to Classy's template to replace .name . Check that no other CSS exists styles the forum name with the current selector in HEAD.
Remaining tasks
User interface changes
none
API changes
none
Data model changes
none
Beta phase evaluation