Updated: Comment #1
Problem/Motivation
#2076085: Resolve the need for a 'title callback' using the route removed the title from the aggregator configuration menu item, which made it so that the title does not display on the Configuration page.
Steps to reproduce
Clean install of Drupal 8
Enable Aggregator module
Navigate to admin/config
What admin/config currently looks like: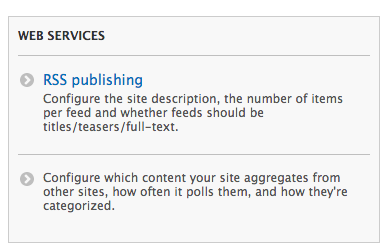 What we (mostly, ignore the different icons) want it to look like: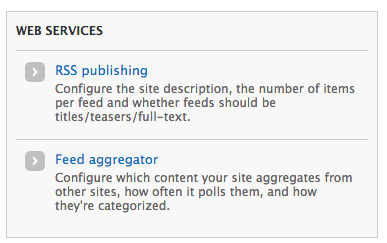 Proposed resolution
Re-add 'title' to admin/config/services/aggregator in aggregator_menu().
Remaining tasks
Needs a patch created
User interface changes
Title will be correctly displayed in admin/config and in page titles.
API changes
n/a
Related Issues
#2076085: Resolve the need for a 'title callback' using the route