A new look for system messages was proposed in https://groups.drupal.org/node/283223#Messages and was introduced in https://drupal.org/node/1986408.
However the current implementation does not match the original design and comes with a border join which is simple ugly.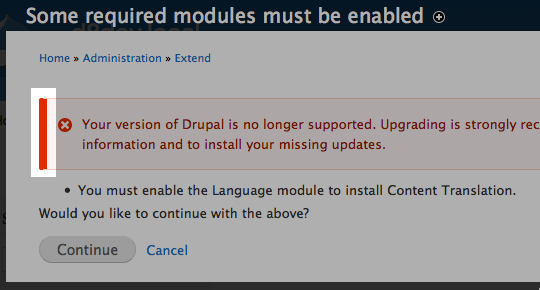 While we should have a thicker block (border) on the left currently we have a ragged line instead becouse of the different border colors and the the way browsers render the joins of borders.
We could get a nice / clean look in two ways:
Change our mind on the expected look of messages and use the same color for all four sides of the border.
Adding some extra css markup to have what was originally designed.
Personally I vote to the second solution and do it if there is not something (important) against it.