Problem/Motivation
One thing that is bugging me every time I install Drupal 8 (thanks for the shiny new design! loving it):
the progress bar goes much too far to the right:
This is probably just an oversight. The right padding should at least match the padding the page has on the left. I noticed that not only the progress bar, but everything is too far to the right.
Proposed resolution
Just match the right padding to the left padding.
I gave body.install-page #page a right-padding of 3.5 em and made the entire container a bit narrower (740px instead of 770) so it remains about the same width.
As the progress bar still does not look right with this, I gave it a further 2em margin to the right.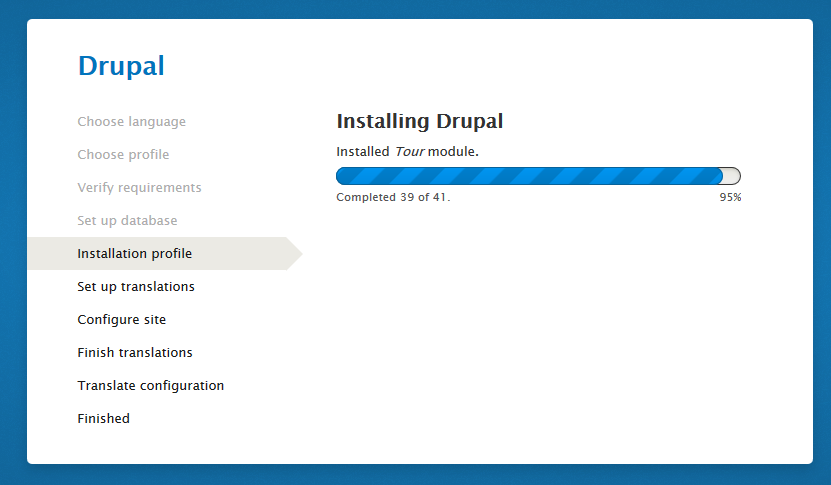 So that's my initial patch. Patch uploaded in first comment, as without posting the issue first, there is no issue number.