Last updated 11 February 2013. Created on 11 February 2013.
Edited by akhodakovskiy. Log in to edit this page.
Advanced Asset contribution / management widget provides next functionalities:
In-place (in widget) Asset management (create / edit / delete with native Drupal interfaces) of any Asset type.
Asset search interface, with opportunity to filter by various fields (Asset's type, author, title, date, etc).
Advanced listing of the Assets (2 modes of display) with pagination and in-place preview option.
Drag & drop of Assets from the listing inside widget into Entity reference field (with Media Asset target type) or WYSIWYG editor with enabled Asset plugin.
Other
Expanded widget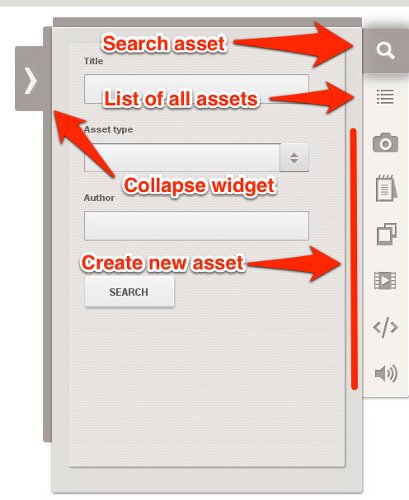 Search interface
Listing and preview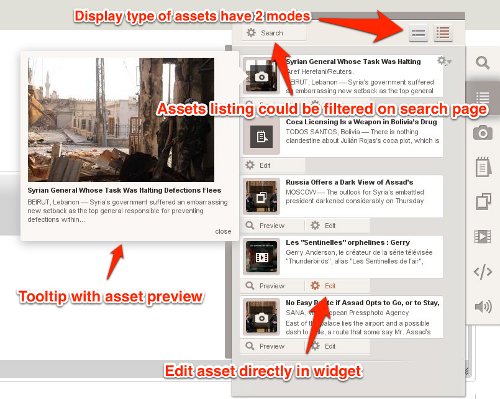 Drag&drop option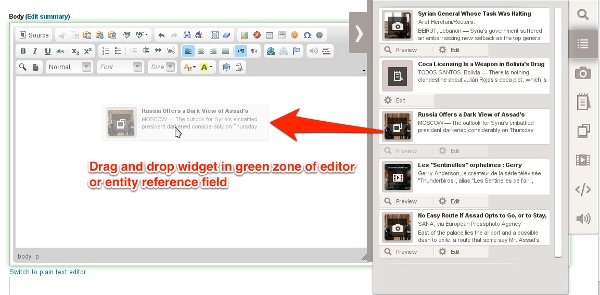 Looking for support? Visit the Drupal.org forums, or join #drupal-support in IRC.