Last updated 18 March 2015.
Although master branches are commonly used in the Git world, the Drupal community uses major version branches (e.g., 7.x-1.x) instead, since master could be compatible with D6, D7, or even D8.
In the past, a maintainer may have deleted master or put placeholder files in it to direct development toward the appropriate branch. This is no longer necessary. You can now choose a default.
To set a default branch for your project:
Edit your project
Click the "Default branch" tab
Select the desired branch
Click Save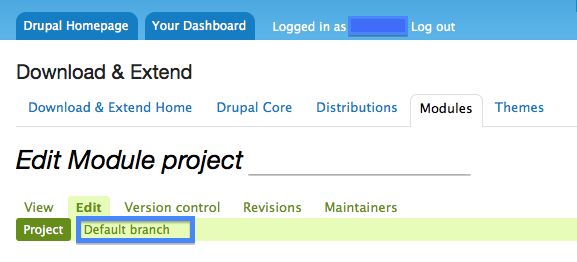 The branch you choose will appear by default in your Version control instructions and will be checked out if a visitor clones the project without specifying a branch.