Last updated November 21, 2013. Created on August 7, 2007.
Edited by drupalshrek, tunic, steinmb, tim.plunkett. Log in to edit this page.
This workflow actually includes some of the nodeapi hooks as well as FAPI workflow to help illustrate the places where form elements can be manipulated.
Drupal 7
Complete FAPI workflow for Drupal 7.x. It's grouped by phases. Rebuild form and AJAX calls flows reference those phases. Click to enlarge.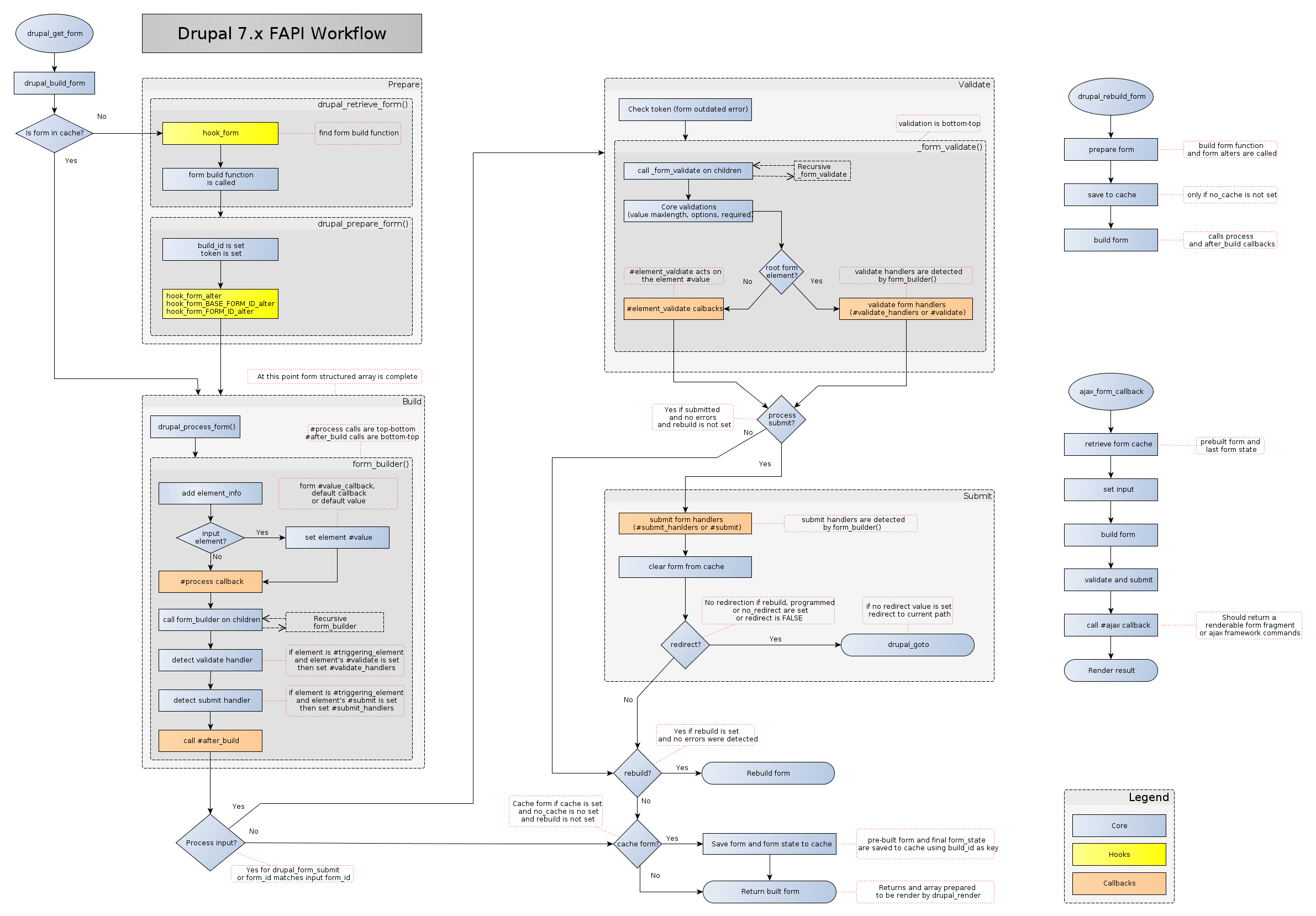 Drupal 6 and 5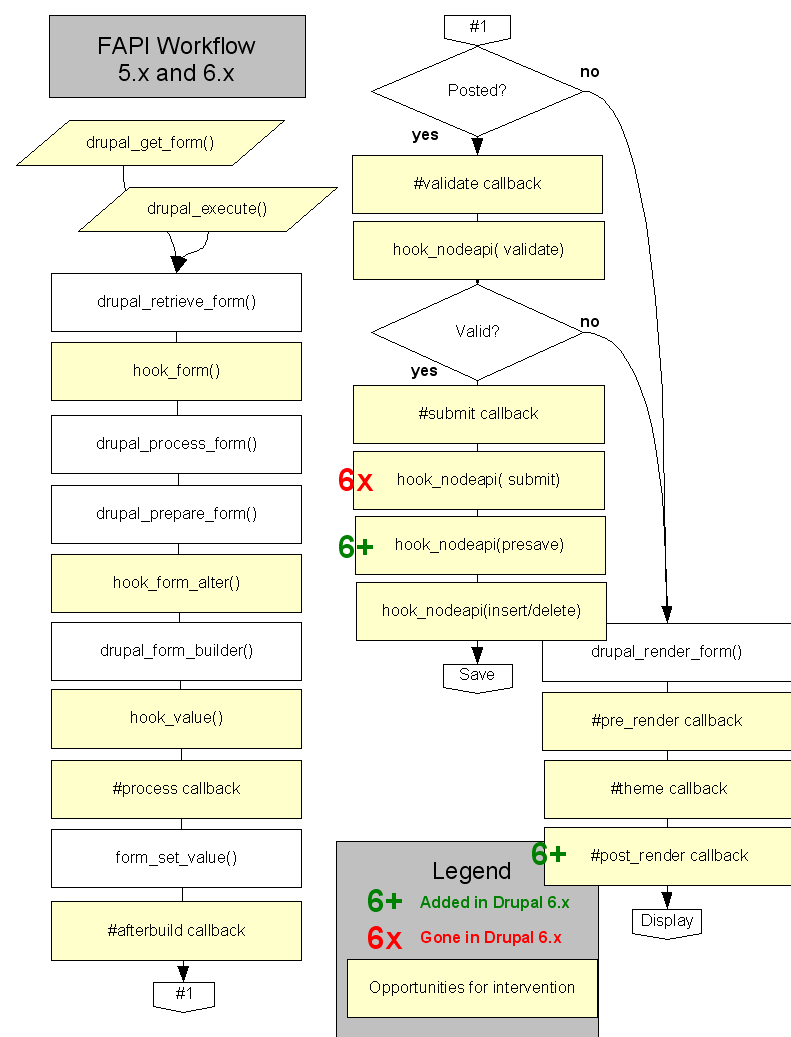 Looking for support? Visit the Drupal.org forums, or join #drupal-support in IRC.