Problem/Motivation
Views had a CSS file inside the module code that force lowercase of translatable strings. This did not let some translations that are upper case first like German, French and others, be correct in their language. The forcing of lowercase with CSS needed to be removed to allow translators to write uppercase first.
Proposed resolution
D7 views module (following up)
(already committed to views 7.x) removed the css that lowercased things.
patch in #34 #70 is for views 7.x:
It keeps the translations valid by returning strings to uppercase, but introduces small UX difference by having some English operations use Capitalized action words.
D8 (fixed)
remove the css that lowercased things. (patch in #38 is for drupal core 8.x)
Before / After in German D8 screenshots
Without patch:


With patch: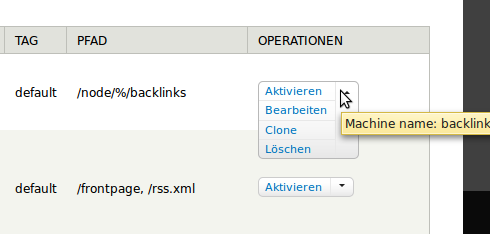 Remaining tasks
up-to-date before and after screenshots in english for D7 views module (to clarify the small UI inconsistency going to be introduced)
up-to-date before and after screenshots using a translation for D7 views module (to clarify that the translations are broken before the patch, but ok after the patch).
User interface changes
Yes. Case of things.
API changes
No API changes.
Background about commits
#421118: [Meta] Standardize capitalization on actions explains the reasons behind again and shows us that contrib has changed everywhere in D7 times.
Patch in #0 was the correct one for D7, but dawehner has committed patch in#10 - that lowercases the source strings and broke existing strings. This needs to be rolled back with #34 in views D7 so we end up with the correct patch in #0.
Original report by hass:
Patch attached.
With the patch all the currently broken translatable strings in dropdown menus revert to correctly capitalization - their capitalization is kept how they are in the translatable strings.