Hi,
I'm using CKEditor 3.6.2 and CKFinder 2.1.1 on Drupal 7.12. CKEditor works fine, but I cannot get CKFinder to work properly. I have reinstalled the CKEditor module, library, and CKFinder multiple times, ensuring that I'm following every instruction to the last detail. But every time, when I "browse server", CKFinder ajax interface partially loads, seems to stall for a second, and then I receive this error in a new CKEditor-styled window that says:
It was not possible to properly load the XML response from the web server.

Raw response from the server:
Followed by my front page. The error message does not state the raw response.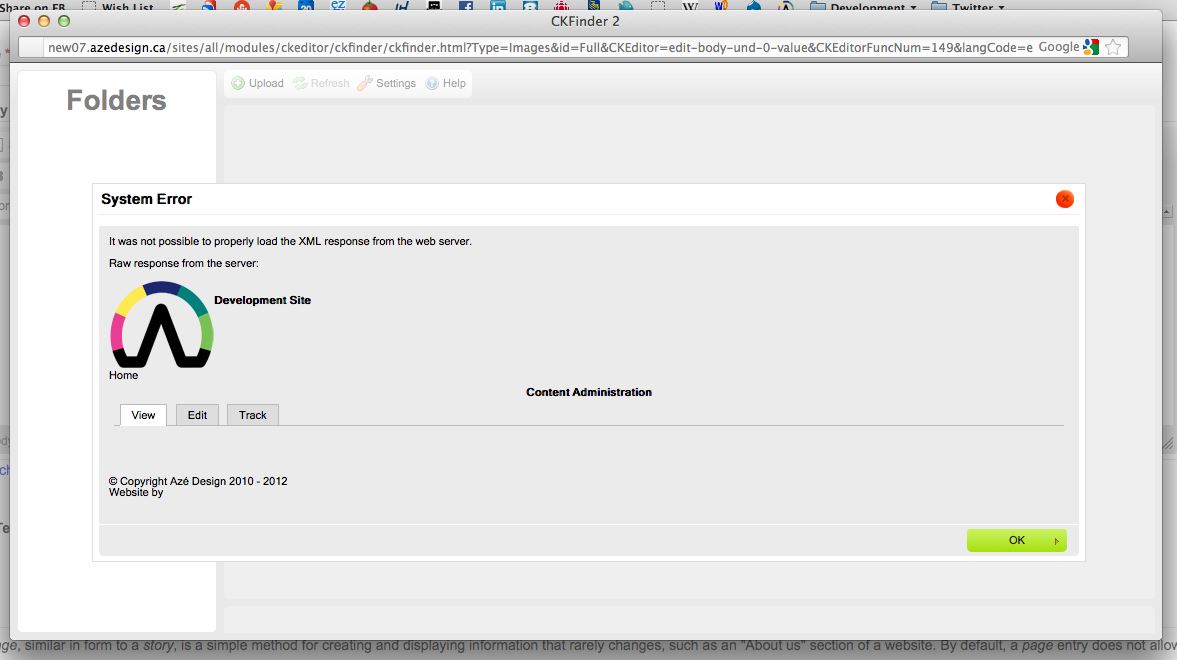 After clicking "OK"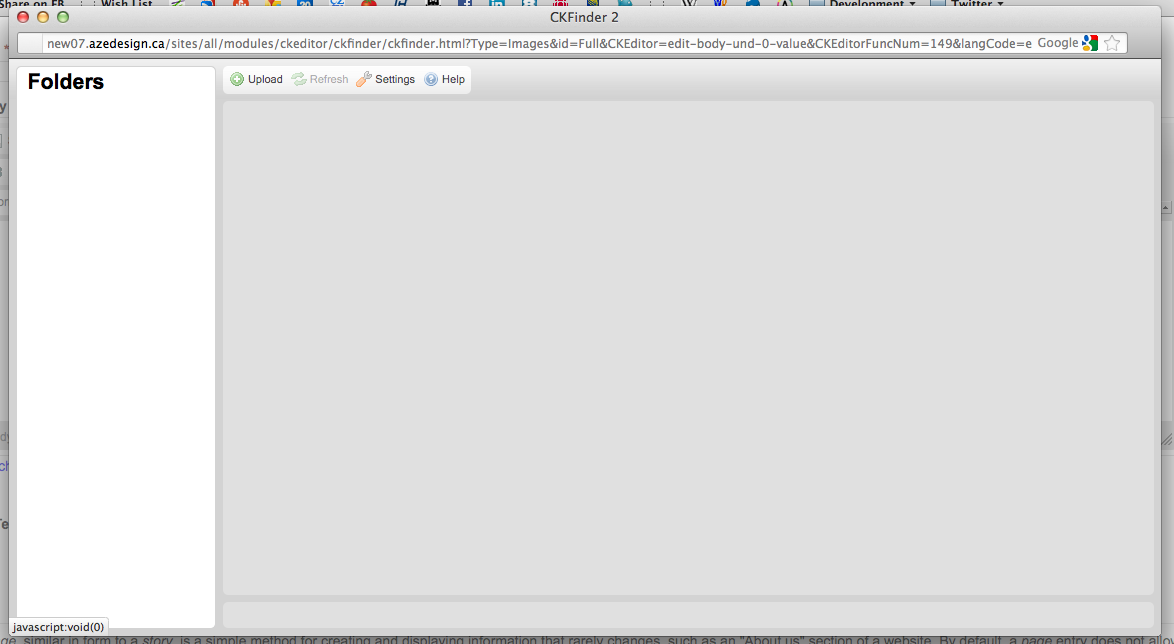 In addition, when I go to the Upload tab, browse and find a file, and click "Upload to server", the file field and browse button are replaced with a tiny frame within which my front page loads.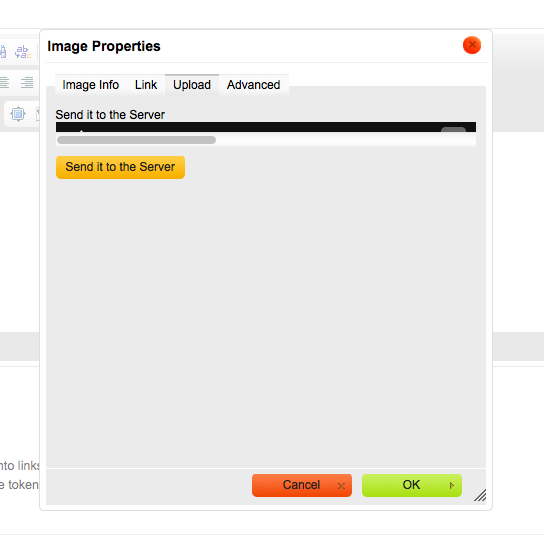 I know I haven't supplied any specific information, but I don't know what else to offer. If you can think of any other information I can find for you, please let me know. Thank you!