http://webship.org
7 people on Drupal.org

Services

Sectors

Organization type

Volunteer community organization

Usual project budget

Free - Only Volunteering
Love to help in speeding up the work of web developers to ship websites in a swift way.
As Drupal 8 were made on top of libraries from Symfony, Zend, TWIG , CKEditor, JQuery, Behat and other vendors.
We decided that we will build this Webship CMS on top of Drupal 8, as it has many options, tools, frameworks, and configuration management, which needed in building solutions. Following the standard of UIKit UI Framework the lightweight and modular front-end framework for developing fast and powerful web interfaces.
We LOVE:
Development of custom Drupal 8 Distributions.
Development of sub profiles based on other parent open sourced Drupal 8 profiles.
Setup of Automated Functional Testing configurations for profiles.
Writing Cucumber descriptions, Gherkin Scripts using the Drupal extension of behat for web applications.
Development of custom Behat Contexts and custom and advanced general step definitions.
Setup Selenium robot servers, and Web-drivers to work on a local development, travis-ci, or jenkins servers.
We have noticed that each company manages their own custom profile.
The IDEA is to have number of Drupal companies, and volunteers collaborate to have a shared base Drupal profile, And a community of a big group of developers and companies.
Drupal CMS Distributions/Profiles
Drupal Themes/Styles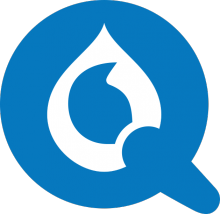 Projects supported
Webtheme, Colours, VDO, UIkit Layouts, UIkit Paragraphs, Webship, Cucumber Management System, Behat UI
Credited on 6 issues fixed in the past 3 months