Bio: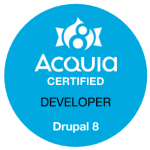 I'm Davinder, a drupal developer and a linux geek from India.
Work tends to be fun for me when done in the shackles of deadlines. Was coder in PHP for various projects at Srijan is also efficient enough to solve problems related to Linux.
Recently, I've taken a full-time position at Sapient Gurgaon India. as drupal developer. I'm very excited about this position and hope to really make an impact there.
History
On Drupal.org for 6 years 1 month

Documentation

Over 5 edits
Areas of Expertise:
* Back End Development
* Module installation * Custom module development
and patching existing modules to suit requirements
Credited on 12 issues fixed in the past 1 year
I contributed Drupal patches
I contributed Drupal modules
I contributed to Drupal issue queues
I contributed to Drupal.org
I contributed Drupal documentation
I contributed Drupal translations
I helped organize DrupalCon
I reviewed Project applications
I help in the Drupal support forums
I give support on IRC
I help mentor new contributors