Bio:
LOVE Open Source!!!!
Empowering the Open Source Communities.
Automating the Automated.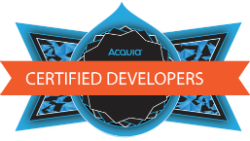 History
Member for

6 years 2 weeks

Documentation

Over 50 edits
Documentation guides
Areas of Expertise:
I contributed Drupal installation profiles
building installation profiles
Custom installation profile development
distributions development
Automated Testing
Automator
Selenium Automation
Credited on 145 issues fixed in the past 1 year
RajabNatshah helps support and grow the Drupal community with the Drupal Association.
10 people list RajabNatshah as a mentor
I contributed Drupal patches
I contributed Drupal modules
I contributed Drupal installation profiles
I contributed Drupal documentation
I contributed Drupal translations
I provide Drupal-related services
I help mentor new contributors