Professional Info
Companies Worked For
V2solutions, Sungevity, Covetedlist.com, Hungama, Hungama.org, Bollywoodhungama.com
Industries Worked In:
Digital Media and Entertainment Company ( Hungama.org ), Content Aggregation and Streaming/Download Platform (Hungama.com and Bollywoodhungama.com), Service based Company (TCS and V2solutions)
Personal Info
Languages spoken:
English
Hindi
Marathi
Sanskrit
Bio:
By Core I'm Open Source Enthusiast and work majorly on LAMP and Drupal Enthusiast, Currently working with Tata Consultancy Services(TCS), in past I have worked with Hungama.com which is music aggregation platform to lead development of Custom CMS and e-commerce storefront for Hungama Movies, Music Portal and as well as other affiliate stores of Hungama.
I have grown up from building small Blogging sites during college days and so far I was engaged with different products delivery like e-Learning, e-Commerce, News and Media and Content aggregation with core expertise in Media and News, Life Science domains which includes working experience with both Service and Product orientated organization and startup culture.
I'm here to learn new things and share knowledge in implementation of Best Practices in DevOps, Large scale Drupal Development, contribute back to drupal community and learn from drupal con and drupal camp events.
I would love to help and mentor Drupalers. I'm open to have discussion on Business use Case and Startup ideas.
Apart from Coding:
I like to do Pencil Sketching and kind of human in nature.
I'm part of Navi Mumbai Runners and participate in Marathons.
My latest interest are:
Machine learning, DevOps, Large Scale Drupal (7 and 8) implementation, Gov Projects.
Below are few accreditation I hold so far: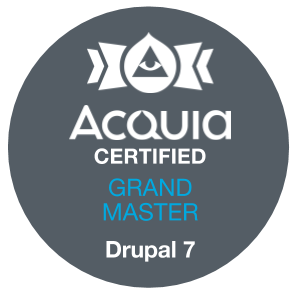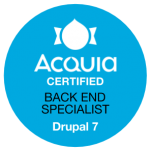 History
On Drupal.org for 5 years 5 months

Documentation

At least 1 edit
Drupal Contributions:
- Mentoring beginners who just started with Drupal
- Emphasizing best practices and community standards of Drupal community in team
- Sharing my experience with Drupal with others
I conducted Drush Session in DrupalCamp Mumbai 2014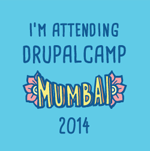 Areas of Expertise:
Site builder
Drupal Developer
Drupal Trainer
Technical Lead
Drupal Events:
DrupalCon Asia 2016
DrupalCon Dublin 2016
Credited on 2 issues fixed in the past 1 year
dineshw helps support and grow the Drupal community with the Drupal Association.
2 people list dineshw as a mentor
I contributed Drupal patches
I contributed Drupal modules
I contributed to Drupal issue queues
I contributed Drupal documentation
I reviewed Project applications
I help in the Drupal support forums
I provide Drupal-related services
I help mentor new contributors