Bio:
About Blanca Esqueda
Senior software engineer at OPIN, works in all kind of Drupal projects from systems integrations to fully customized development of enterprise grade web applications. Responsibilities include all aspects of the software development cycle, including understanding customer needs, designing technical solutions and implementing them.
Certifications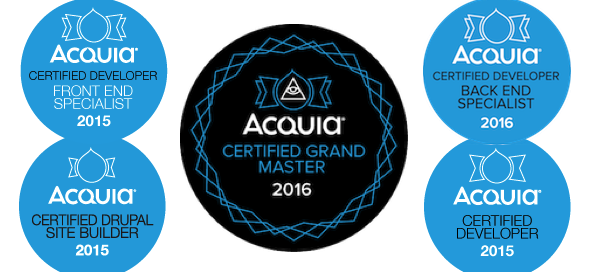 History
Member for

2 years 7 months
Drupal Events:
DrupalCon Barcelona 2015
DrupalCon Asia 2016
DrupalCon Dublin 2016
Credited on 7 issues fixed in the past 1 year
Blanca.Esqueda helps support and grow the Drupal community with the Drupal Association.
One person lists Blanca.Esqueda as a mentor
I contributed Drupal patches
I contributed Drupal modules
I contributed to Drupal issue queues
I contributed to Drupal.org
I reviewed Project applications
I provide Drupal-related services