Experimental project
This is a sandbox project, which contains experimental code for developer use only.
This module exposes a block that can be used to displayed the tasks available for the current page.
It also provides integration in the toolbar where you can choose between 3 different styles which best suits your needs.
Block setttings
To add the block go to /admin/structure/block and place a new block in the content region.



In the settings it is possible to place the block at the lefthand side of the screen, right is the default location.


When saved the tasks will be displayed at a fixed position on the page.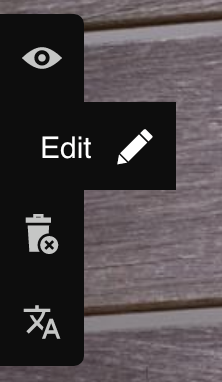 Toolbar integration
In order to change the way the tasks are displayed in the toolbar you need to go to admin/config/entity-tasks.
Here it's possible to choose the display mode of the tasks (default is disabled).


Classic
The classic display mode displays the tasks as the default items in the toolbar.


Expanded
The expanded display mode displays all tasks next to each other in the toolbar


Dropdown
The dropdown display mode displays the tasks when hovering over the tasks button in the toolbar.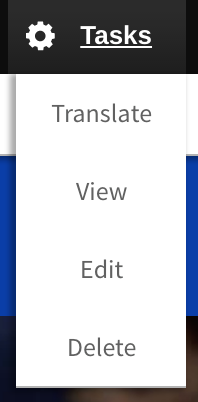 Supporting organizations:
Project information