UPDATE 09 July 2013: User guide for TB Sirate is now available at http://themebrain.com/guide/how-build-tb-sirate.
UPDATE 29 May 2013: TB Sirate now has TB MegaMenu built-in! Check out our new module TB Megamenu here
UPDATE 5 January 2013: TB Sirate received a face lift and is now fully responsive.
Impress your business partners with a well-organized, an informative online profile and a professional look. Clean layout and light weight code make TB Sirate becomes a great theme for small, medium-sized businesses or big corporations to get up and run quickly. TB Sirate features as a sub-theme of Drupal Nucleus.
Explore and see how powerful Nucleus could be.
Learn more about Nucleus - Themebrain.
Features
Flexible column width
Content types: book page, photo stream, polls, blog, articles, and forum topic
Standards-compliant XHTML 1.0 Transitional and CSS
Cross browser compatible on latest versions of IE-7, FireFox, Opera, Chrome, Safari
Supported Modules
Superfish module (Superfish: drop-down menu & SF Navbar: drop-line menu)
Quicktabs (Accordion, Quicktabs, UI tabs)
Views Slideshow module (create slideshow with images taken from articles)
Views and Gallery Formater module to form a photostream
respond.js for IE 8 and 9 media query fixes
6 colors
Theme Demo page
http://demo.themebrain.com/#sirate
Installation Profile available
If you want to build a quick Drupal site which looks exactly like our theme, visit our Drupal themes page and download the installation profile. No registration required!
Or you can visit Drupal page for TB Sirate Starter here
Documentation
Complete how-to-guide is now available http://themebrain.com/guide/how-build-tb-sirate
Requirements
Sponsorship
This theme is sponsored and developed by ThemeBrain.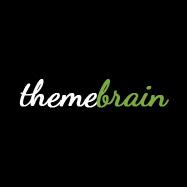 ThemeBrain is a professional Drupal theme providers with the only principle in mind - bringing Drupal to everyone. This theme is our effort to make it happen.
For more information, please visit us at www.themebrain.com. We are also on Twitter, Facebook and Google Plus.
Downloads