TB Mega Menu allows you to create a mega menu with an innovative back-end user interface and synchronized with Drupal core menu.
We strive for more improvement each release, and your feedback on this module is extremely important to us.
*Updated:
May 27th, 2015 Drupal 8 dev version released! TB Mega Menu could be tried out on Drupal 8 now. We are eager to get your feedback for further development. Your feedback could be posted here or at TB Mega Menu page on our site.
August 12th 2013 Beta 2 released! Bug fixing, and TB Mega Menu now compatible with the following most used themes: Zen, Omega, Corporate Clean, Marinelli, Danland!
July 24th 2013 Alpha 4 released! Saving bug & content bug got fixed!
July 3rd 2013 Alpha 3 released! Most of bugs got fixed! Any feedback is welcomed!
June 14th 2013 Alpha version released! Most of bugs got fixed and UI tuning!
Tutorial video for TB Mega Menu is live now!
Overview
TB Mega Menu is developed following Drupal standards and best practices. Along with those must-have functions of a mega menu: display not just menu items but image, slideshow, video, article and customize any of them upon your favour...; below are the most noticeable features that TB Mega Menu has:
Synchronized with Drupal core menu, auto updated if there's any change with Drupal core menu
Bootstrap framework
Responsive ready
Multiple built-in styles designed with years of theming experience
Visual and friendly user interface - what you see is what you get
Custom style for each element of your mega menu, just input extra css class name
Multiple built-in CSS3 animated effects
Work independently with themes
Upcoming features:
Add/Edit links to menu directly on TB Mega Menu UI and have Drupal core menu synchronized with TB Megamenu
More menu styles coming
Multi instances of one Drupal core menu for different styles/appearance
Drag and drop feature
Multi-blocks in one column
Tuning usability, UI
and based on community suggestion/feedback
Demo
Demo for TB Megamenu is built on TB Sirate - a fully responsive free theme.

Visit: http://demo.themebrain.com/tb_sirate

To download the profile installation of TB Sirate with TB Mega Menu built-in, visit: http://drupal.org/project/tb_sirate_starter

Dependencies
Video
Tutorial Video for TB Mega Menu
Documentation
Users' feedback
Using TB Mega Menu? Shout to the world!
You can show your site here: https://drupal.org/node/2025971
Sponsorship
This module is sponsored and developed by ThemeBrain.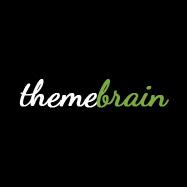 ThemeBrain is a professional Drupal theme providers with the only principle in mind - bringing Drupal to everyone. This module with innovative user interface is our effort to make it happen.
For more information, please visit us at www.themebrain.com. We are also on Twitter, Facebook and Google Plus.
Project Information
Downloads