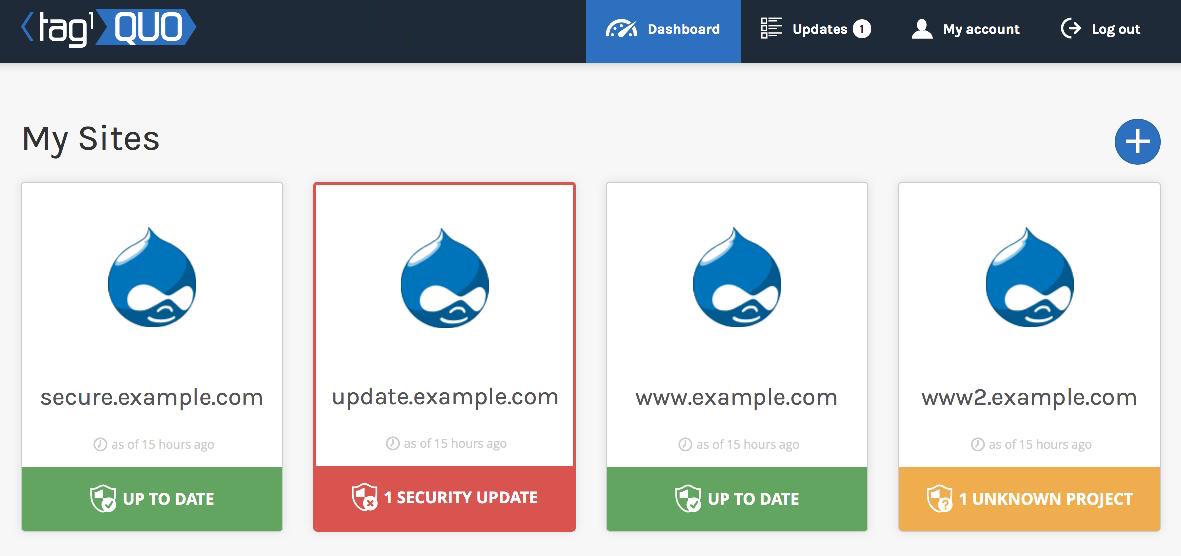 This module sends information about your website to Tag1 Consulting, as part of the Tag1 Quo Drupal 6 Long Term Support service. It reports on the status of any modules and themes you have in your codebase, watching for Drupal 7 and Drupal 8 releases of these projects, and backporting any relevant security issues reported upstream.
With this module and a subscription, Tag1 Quo will notify you whenever security issues are found. You can also login to a Tag1 Quo dashboard and review and download outstanding updates and patches across multiple sites.
Data is securely sent to Tag1 Quo at least once every day. This requires that cron is configured on your website (https://www.drupal.org/cron), and that OpenSSL support for PHP is properly installed (http://php.net/manual/en/openssl.installation.php).
Installation
For installation instructions, please view the included README.
Troubleshooting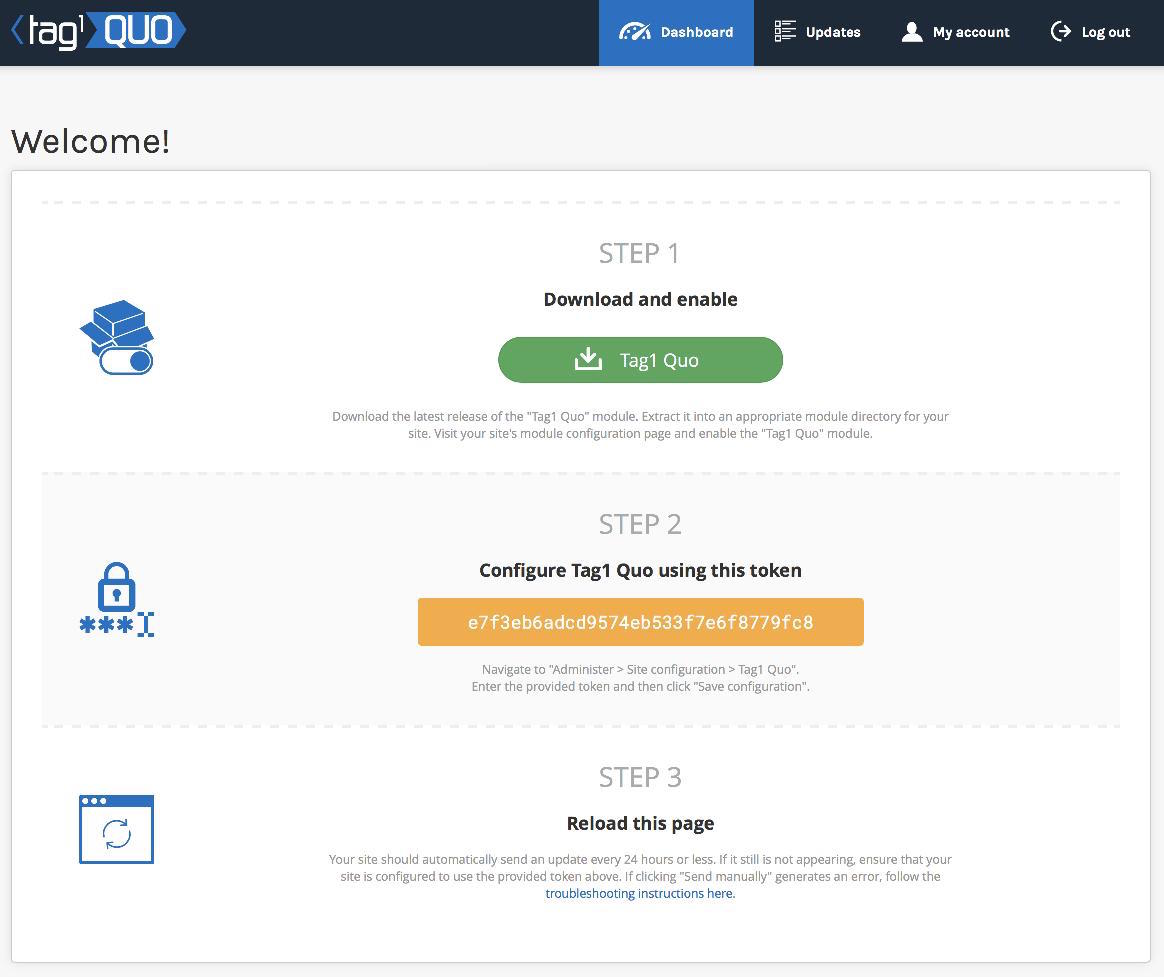 If running a manual update generates an error, be sure that you configured your Token correctly and reporting is enabled (step #3 in the README).
If your token is entered properly, saved, and you receive the error - "Failed to validate token with server. Full details of the transaction are in the system log." - please check with your network administrator to rule out any firewall or DNS issues.
To troubleshoot further, visit 'Recent log entries' (admin/reports/dblog) and filter for messages from the 'tag1quo' module. Enable 'Debug logging' from the tag1quo configuration page (admin/settings/tag1quo), by opening the Advanced fieldset'. Then go back to the 'Status' tab and try to 'Send manually' again. Email quo@tag1consulting.com for help and include these troubleshooting logs.
Supporting organizations:
Project information
Downloads
8.x-1.0
✓ Recommended by the project's maintainer.
7.x-1.0
✓ Recommended by the project's maintainer.
6.x-1.1
✓ Recommended by the project's maintainer.