Posted by
rv0
on , updated
This module allows setting defaults for Paragraphs fields.
Basically those defaults can be used for 2 reasons:
- have a set of default paragraphs pre-added and filled in when creating new content.
- batch apply default paragraphs to existing nodes
Default paragraphs entities are stored as detached paragraphs.
User interface:
Fields overview: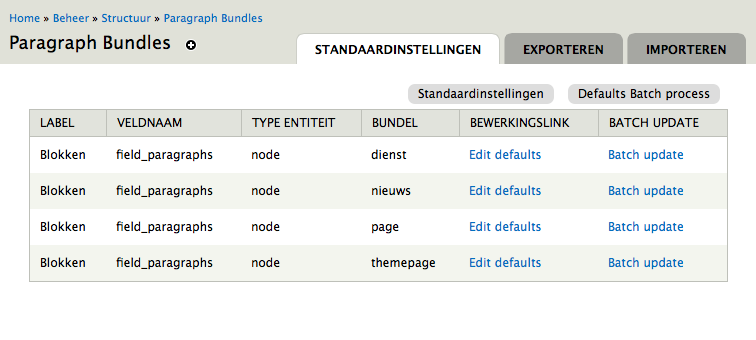 Batch options: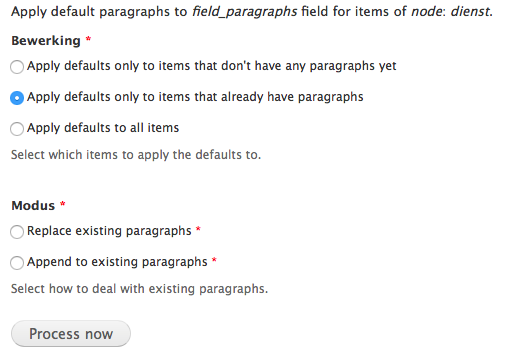 Dependencies
This module depends on the following great modules:
Supporting organizations:
Project information
Minimally maintained
Maintainers monitor issues, but fast responses are not guaranteed.
Maintenance fixes only
Considered feature-complete by its maintainers.
549 sites report using this module
2,710 downloads
Stable releases for this project are covered by the security advisory policy.
Look for the shield icon below.
Downloads
7.x-1.0
✓ Recommended by the project's maintainer.
Development version: 7.x-1.x-dev updated 25 Jun 2016 at 08:44 UTC