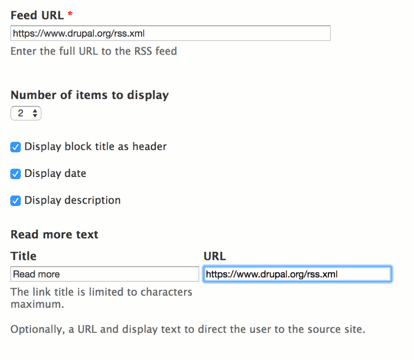 The Feed Block module displays listings from RSS feeds, each stored in Drupal as blocks, each with display configuration (i.e., number of items, whether to display date & descriptive text, etc.).
The module minimally themes these blocks via a tpl.php file. For custom theming, this template can be copied into a site's active theme and modified.
Supporting organizations:
Project Information
Downloads
7.x-1.0
✓ Recommended by the project's maintainer.
Development version: 7.x-1.x-dev updated 23 Jul 2017 at 19:24 UTC