Grow Revenue Faster with Digital Experiences that Convert
Marketing teams have historically spent significant time manually segmenting customers and matching the right user experience to each segment. Manual customer segmentation is useful for companies with a small number of segments, but it doesn't easily allow marketers to scale the digital conversation on a one-on-one basis with each user. That's where Acquia Lift comes in. Acquia Lift lets you adapt your digital experience to each of your users, by learning which users are most responsive to the various options you offer.
This module provides integration with the Acquia Lift Service and an enhanced User Experience for Personalization, Testing and Targeting directly inside the Drupal User Interface.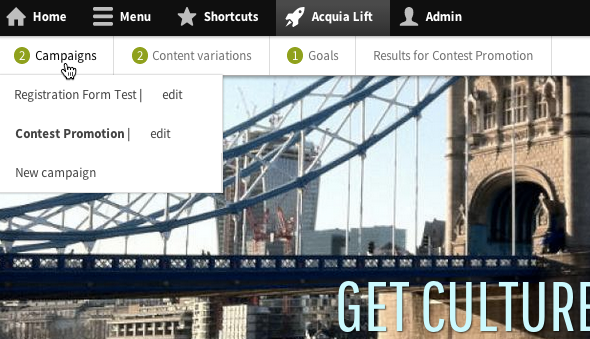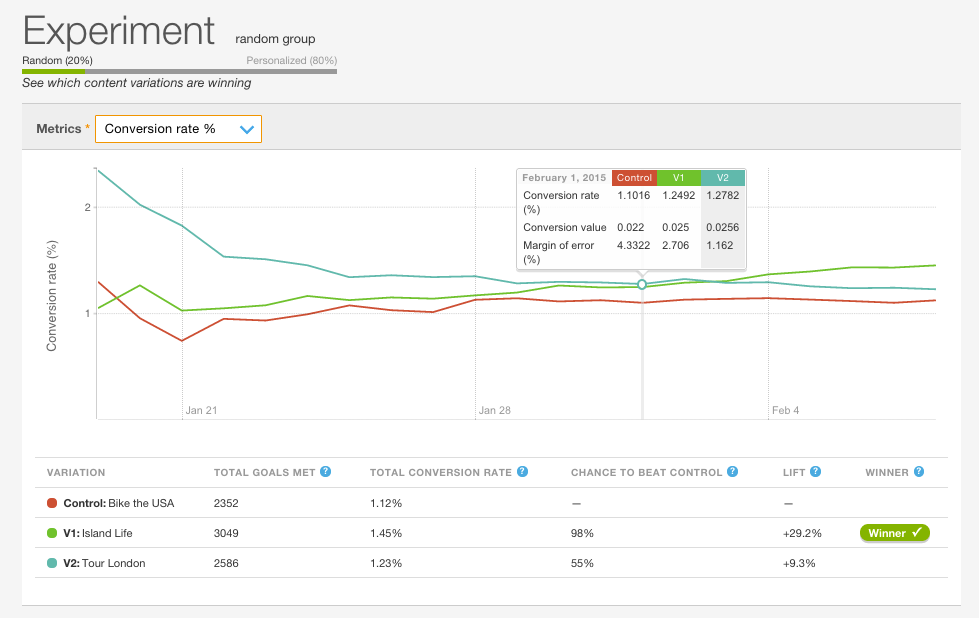 Dependencies
Installation & Documentation
Please visit the documentation page for installation instructions, configuration and best practices.
Current maintainers
This module was developed by Acquia for Acquia Lift
Project Information
Downloads