The 'Alternative Text' field in the quickedit bubble for single image fields has a wrong placeholder, it currently reads 'alt'.
In #2421427-57: Improve the UX of Quick Editing single-valued image fields was agreed to use 'Alternative Text' as a label instead.
However, this is not really helpful to use as a placeholder as well.
The placeholder should give an example or explain the 'techy' label better.
Furthermore, let's do something about the design of the field. It is not consistent and looks not finished.
We can align it to the left and/or make it 100% width of the bubble.
Before: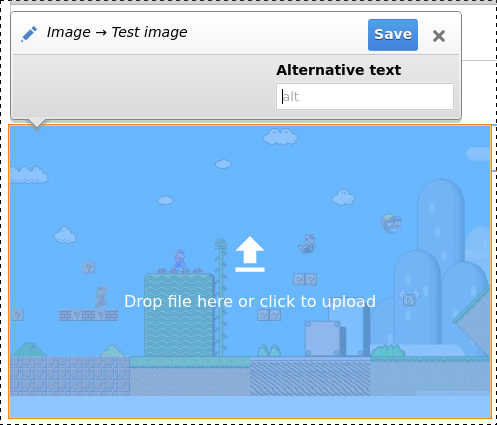 After: