Last updated 23 October 2016. Created on 23 October 2016.
Edited by RajabNatshah. Log in to edit this page.
Entity Browser Enhanced provides some behavior and style enhancements to Entity Browsers, specifically for multi-select and image/media browsers.
All you need to do is Select enhancer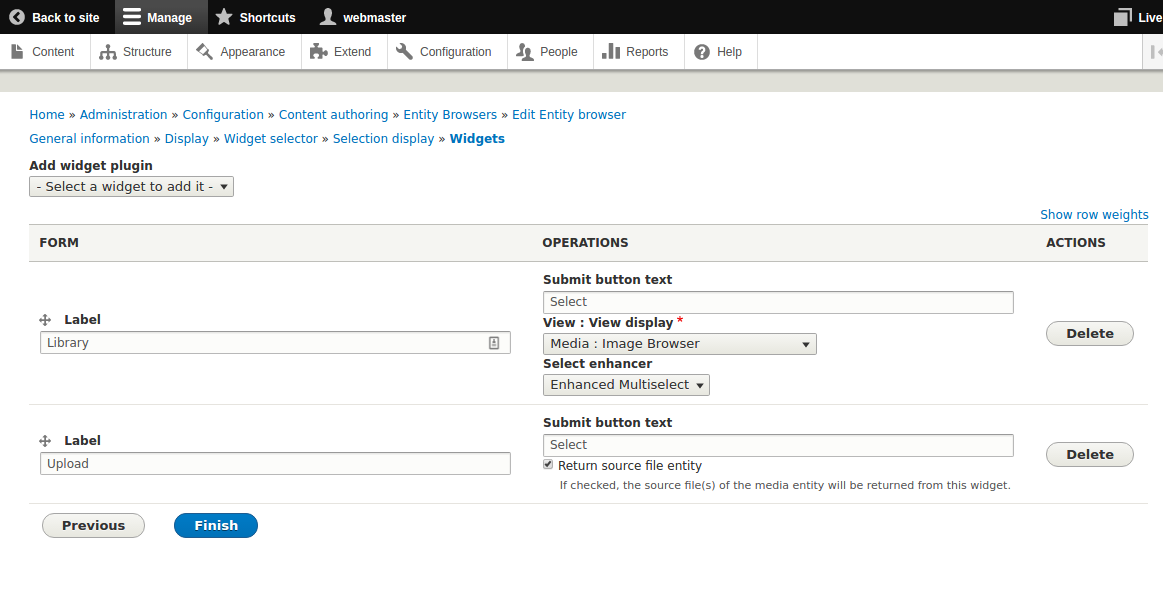 Looking for support? Visit the Drupal.org forums, or join #drupal-support in IRC.