Last updated 18 December 2017. Created on 16 May 2016.
Edited by ragasirtahk, dbt102. Log in to edit this page.
Instructions for setting up Instagram Block for D8
Installing
The Instagram Block module can be installed like any other Drupal module. More information can be found here: https://drupal.org/documentation/install/modules-themes/modules-8
Configuring
There are 2 things that need configuring, the connection to instagram and the settings for the block.
Instagram API
To configure the module with instagram it needs to be connected with a specific account. You need to be able to log into that account when asked to.
Go to 'admin/config/services/instagram_block'
Click on the link that lets you authorize your account
After signing into an instagram account and authorizing the application to share your details you should end up on a page on http://instagram.yanniboi.com/
Copy the details that you are given here to the settings page on your website (see step 1)
You can also configure your block settings on this page, however that is not necessary.
Instagram Block
Go to the blocks page ('admin/structure/block')
Select the "Place block" button in the correct region (don't forget to save)
Configure the size and number of images on the block config page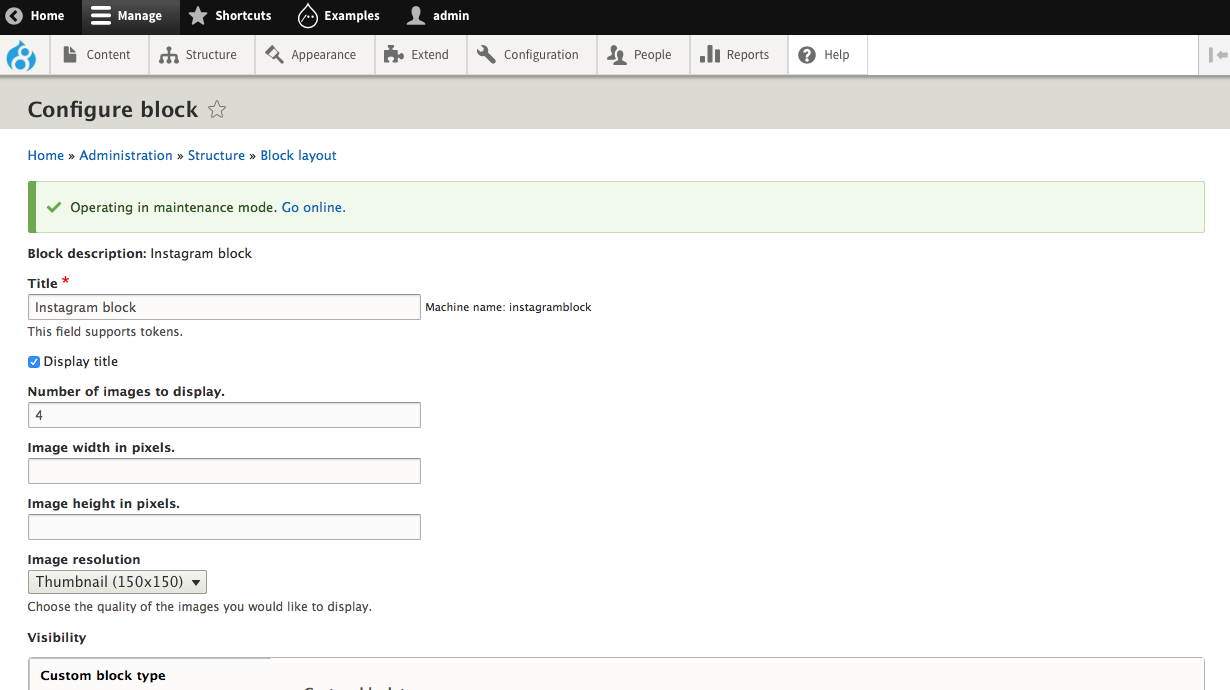 And we are done!
Looking for support? Visit the Drupal.org forums, or join #drupal-support in IRC.